A website to lift the spirits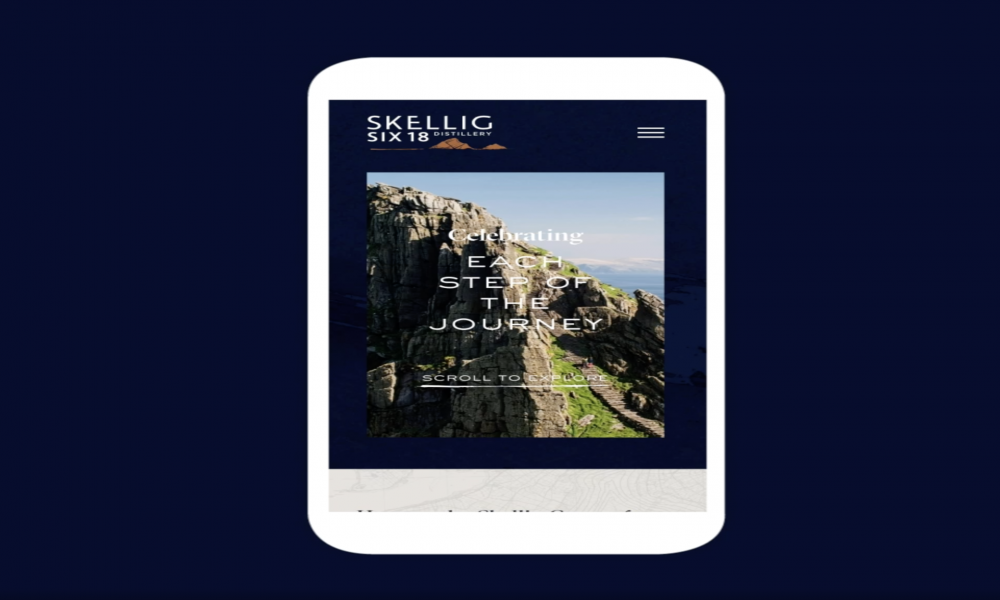 Just in time for Christmas, here's Skellig Six18 Distillery's new website which was designed by Red Dog and built by Open, our occasional web partners.
Skellig Six18's story is all about a characterful journey. It's also rooted in the sense of place (that place being Cahersiveen/Skellig) and people – the likes of St. Brendan, Tom Crean, the monks on Skellig Michael and emigrants who left the area in the distant – and not too distant – past.

With this in mind, we designed the website to make the user feel that they are on such a journey. There are hand-drawn WWI British maps of Cahersiveen/Skellig ghosted into the background and, as you scroll down the home page, you're taken in different directions – echoing the unexpected journeys that will be forever associated with that part of the world. We've also included a little weather widget in the top right corner that reveals the current weather in Cahersiveen, as humidity & temperature is never far from the minds of locals and whiskey-makers alike!
You can find Skellig Six 18 Gin on selected shelves (check the website!), and their whiskey is well down the road of its own characterful journey to barrel, bottle and beyond. Finally, the Skellig Six 18 Distillery Visitor Experience will be opening in 2020, adding another chapter to this fascinating story.
Visit skelligsix18distillery.ie for more information.