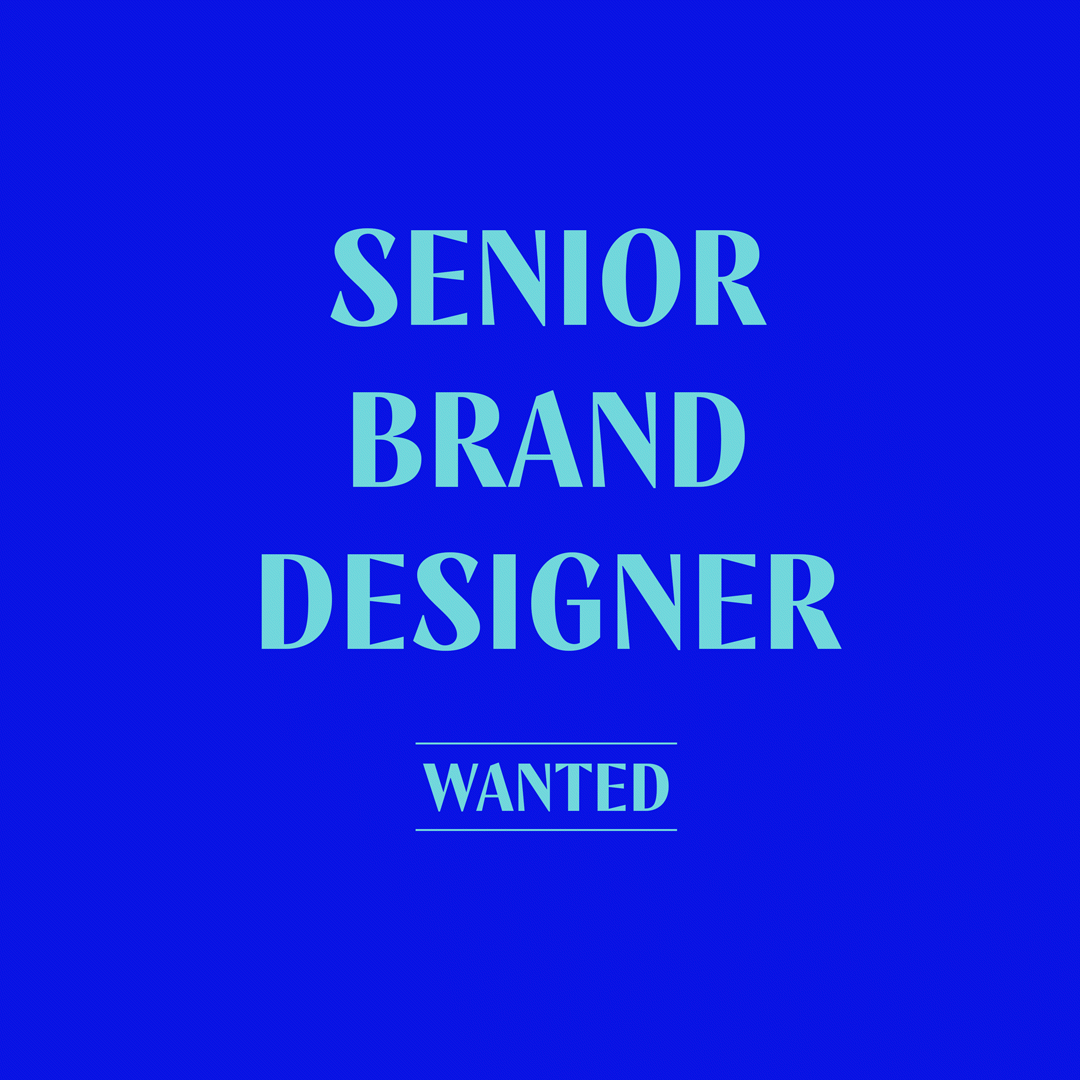 Senior Brand Designer:
We are looking for an inspiring and ambitious Senior Brand Designer to join our thriving team.
The ideal candidate has gained at least five years experience in a Mid to Senior role in another branding or design agency. We are looking for a confident communicator, who can comfortably drive a small team of designers whilst taking briefs and coming up with great conceptual solutions for our growing list of exciting and determined clients.

ABOUT YOU
• You will have a portfolio showcasing beautiful work as well as your creative process
• You will be an expert in Brand Identity and Implementation
• You will be detail-oriented and believe in consistently delivering high-quality work which exceeds client expectations
• You'll have a track record of building solid relationships with clients based on excellent client service
• You'll have a natural eye for layout and typography
• You can work well under pressure and in fast-paced environments
ABOUT THE ROLE
• Develop creative ideas and concepts to deliver excellently crafted solutions
• Create brands from scratch, as well as working within existing brand guidelines
• Oversee design projects, from concept to completion
• Create presentations and mock-ups to present ideas/executions
• Present our work and liaise confidently with clients
ABOUT THE REQUIREMENTS
• Solid experience in creating brands from scratch
• Be confident in challenging creative briefs, that require a good level of conceptual thinking and rationalisation
• Understand how to deliver the brand experience across the full range of physical and digital media, and how to translate that delivery into style guidelines
• Have a proper grasp of written English and an understanding of how copy is an integral part of design
• Ability to provide artwork/assets for print and digital
• Excellent working knowledge of the core Adobe Programmes (InDesign, Illustrator, Photoshop)
You'll be part of our Red Dog team working on a diverse range of large and smaller projects spanning the corporate, non-profit, cultural, food & beverage and technology sectors.
If this Senior Brand Designer role sounds like the next step in your creative career, we'd love to hear from you. Please send your portfolio to mailroom@reddog.ie with a cover letter as to why you think you would be a good fit.
Closing date for applications is Sunday 20th October.