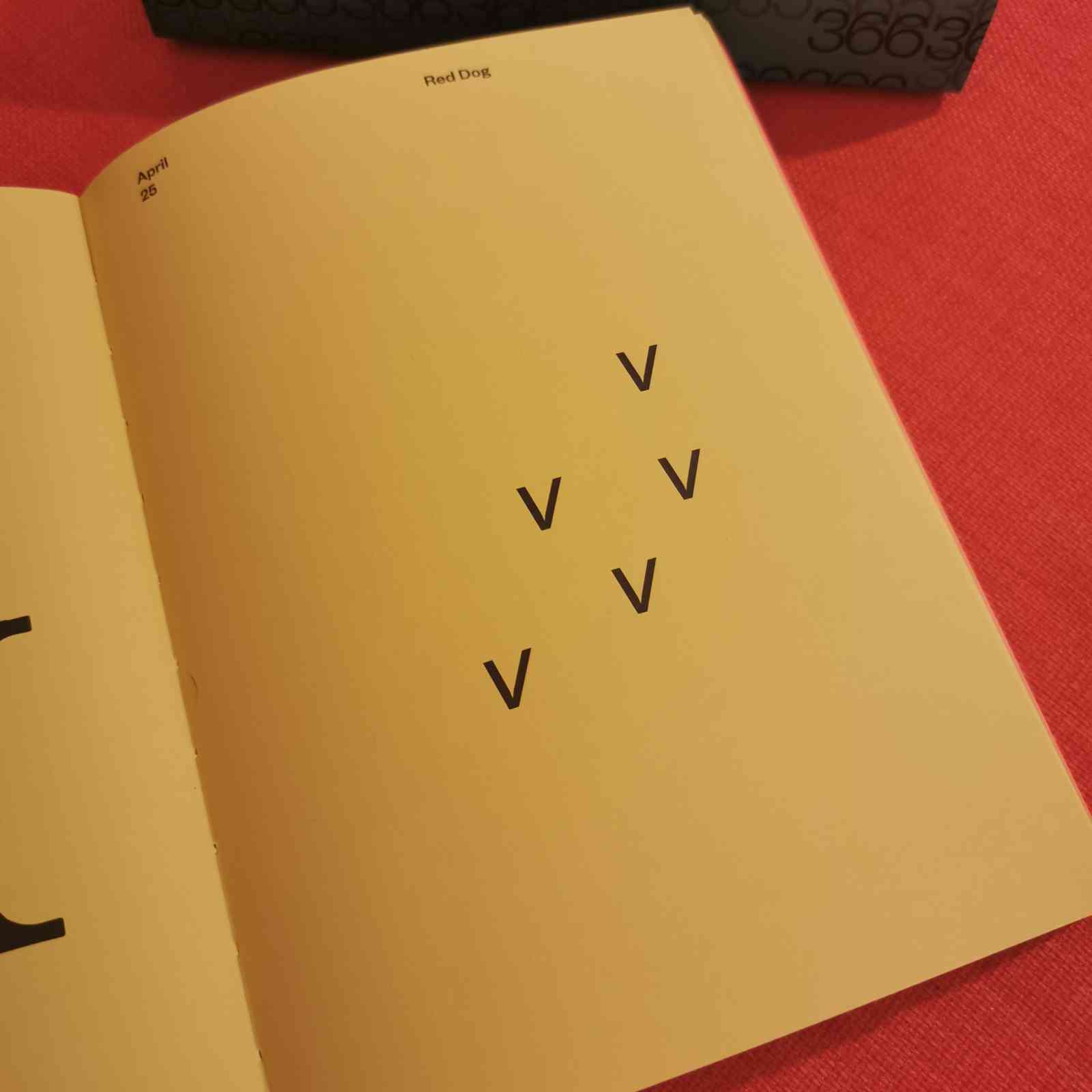 We took the short stroll around the corner to Teelings Distillery in Newmarket Square last night for the launch of Fedrigoni's 2020 calendar.
Featuring contributions from a host of international designers, illustrators and photographers (including us!), this year 366 calendar is printed on Woodstock paper, which is made up by 80% recycled material, and Fedrigoni has offset its carbon footprint.

Each contributor was randomly allocated a day to design the contents of a page. We were given April 25th which our designer Alessandra Ravida quickly informed us is the day that Italians celebrate 'Festa Della Liberazione', their Liberation Day. And, with that, our response to the brief began to take flight.
We were thrilled to be asked to contribute to 366. You can buy a copy of the calendar at Counter Print's website here with the proceeds going to 'Trees for Cities' – and Fedrigoni have promised they'll plant some trees in Ireland too!