A Grand Time in Newfoundland.
Our challenge was to design a logo, visual identity and website framework for a series of exhibitions curated by the Irish Traditional Music Archive (ITMA), the guardian of the largest collection of Irish traditional music in existence. The website's framework needed to be designed so that it could be applied across a series of future digital exhibitions which would be modern and unexpected in their execution.

The Approach
Navigation in this exhibition is key, and in approaching this, we focused on consistency across devices, adopting an ever-present, minimal header that responds as needed. The primary 'hamburger' navigation gives a route to all areas within the exhibition. It is a consistent feature no matter where you are within the site, providing access to anywhere else in the site within two or three clicks or taps.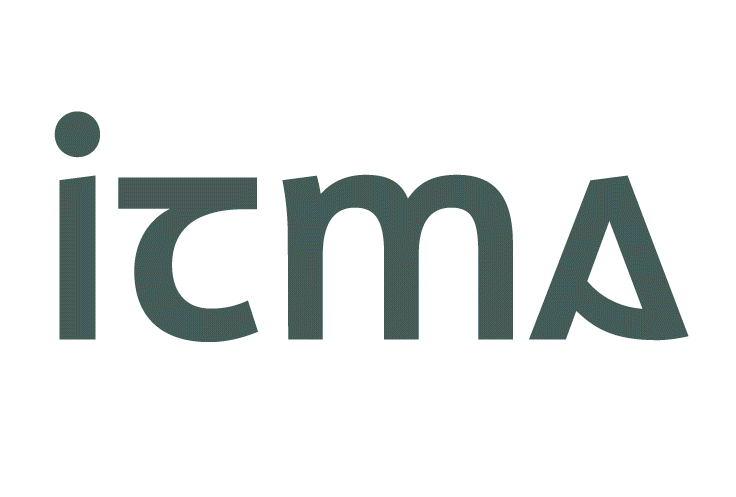 The Execution

As this digital exhibition explores the traditions, songs, music and stories of Newfoundland's Cape Shore, its logotype is anchored by a silhouette of the island which will then change with each exhibition. The visual language is inspired by the counter forms within the ITMA logotype and is used as a dynamic device to house the imagery included in the exhibition. The colour palette is drawn from the unique Kodachrome hues in the 1970's photography of the people and the place that are the centrepiece of the online exhibition. A Grand Time is an online exhibition that is rich with material from manuscripts, images, sound and video, so we had to devise an effective way to sort and categorise them. To solve this problem, we housed each piece of metadata in a modal pop-up, so the narrative of the text isn't disrupted, but the information is accessible for anyone who needs more detail. This makes for an experience that puts the user in control.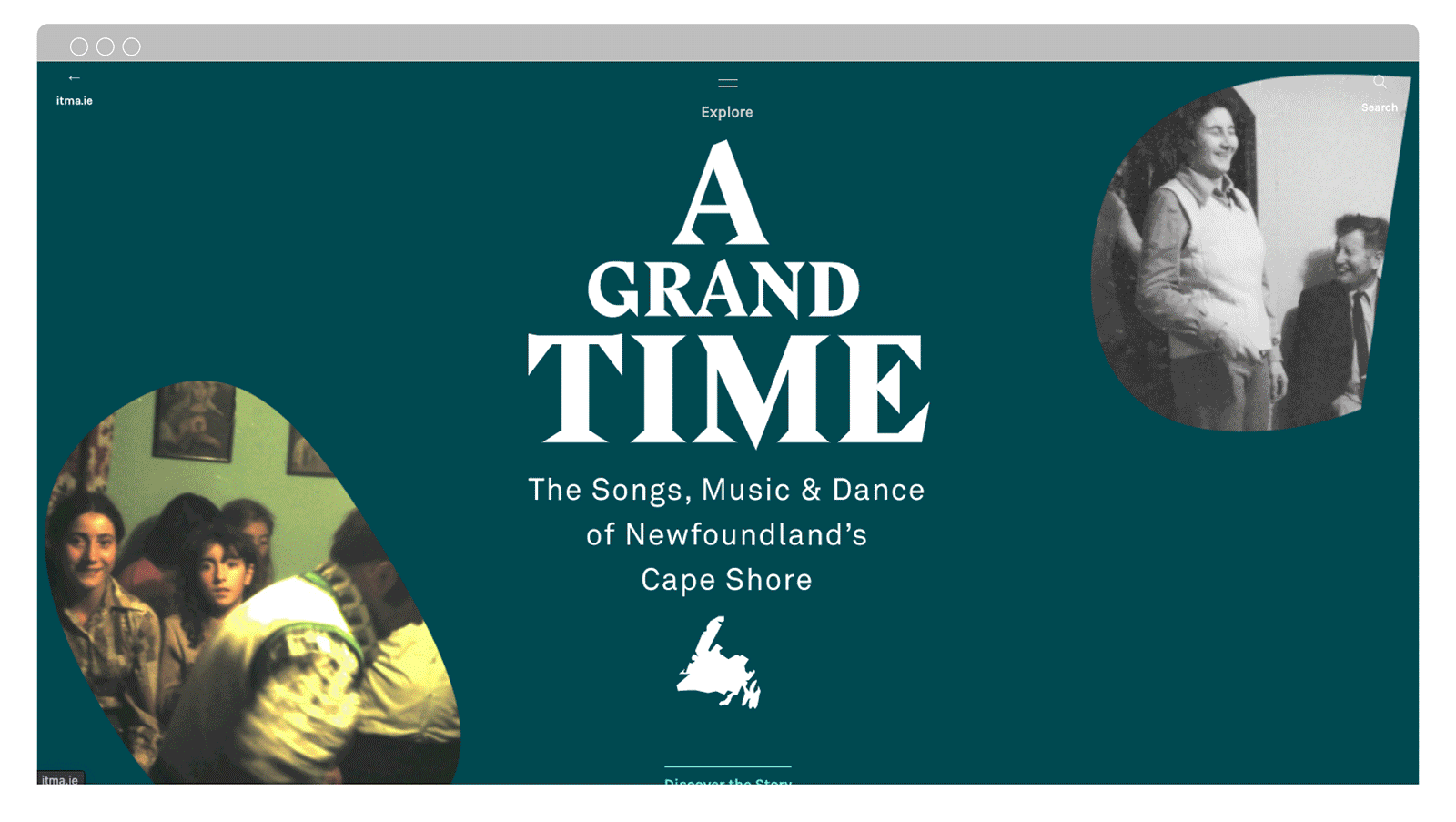 The Results
The result is a refreshing and surprising website which makes for an experience that doesn't overwhelm but puts the user in control. It draws the viewer in by presenting a lot of different content in an attractive and immersive fashion. The framework is ready-made for applying to future digital exhibitions.