A global aircraft leasing identity takes flight.
Headquartered in Dublin, Ireland with regional offices in Tokyo, Japan and the USA, AMCK Aviation is a new name in global aircraft leasing, the result of a successful merger between Accipiter, Vermillion, and MCAP. Operating a fleet of aircraft with a total value of US$6bn and a commitment to long term growth, AMCK Aviation is focused on delivering expertise and long-term stability for their customers and partners. Our task was to create a universal, contemporary and distinctive brand that would quickly establish AMCK as a significant presence in their market.
The Approach
Due to the global nature of the organisation, we felt that a logotype was the most suitable solution to the task. The new AMCK brand is about delivering tailored leasing solutions that are underpinned by integrity, quality and trust. We started by looking to the skies and to aerodynamics, and innovation in aviation design for our response – a logotype that is professional and understated in essence but considered and crafted in execution. This logotype captures the business product while highlighting the name of the company.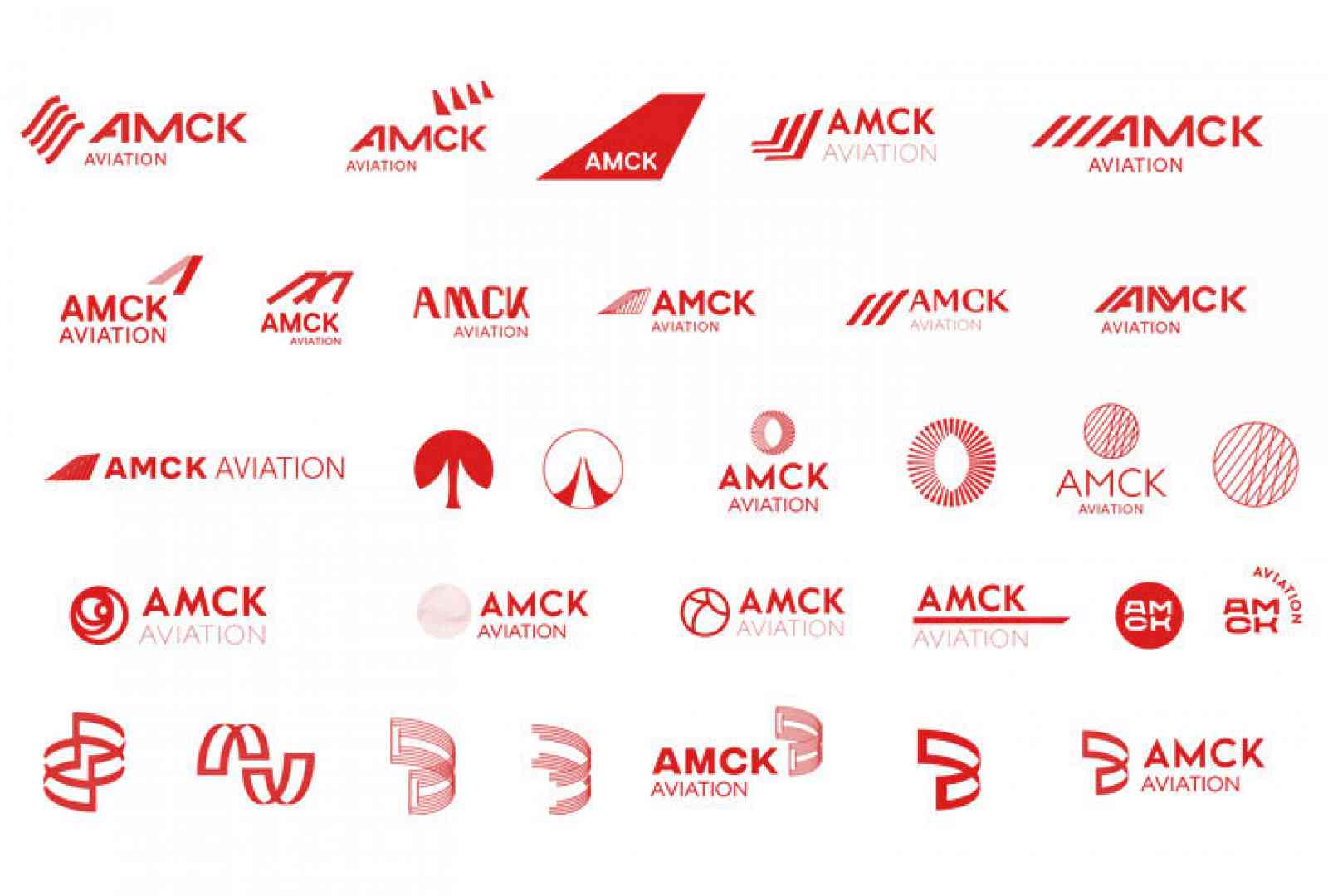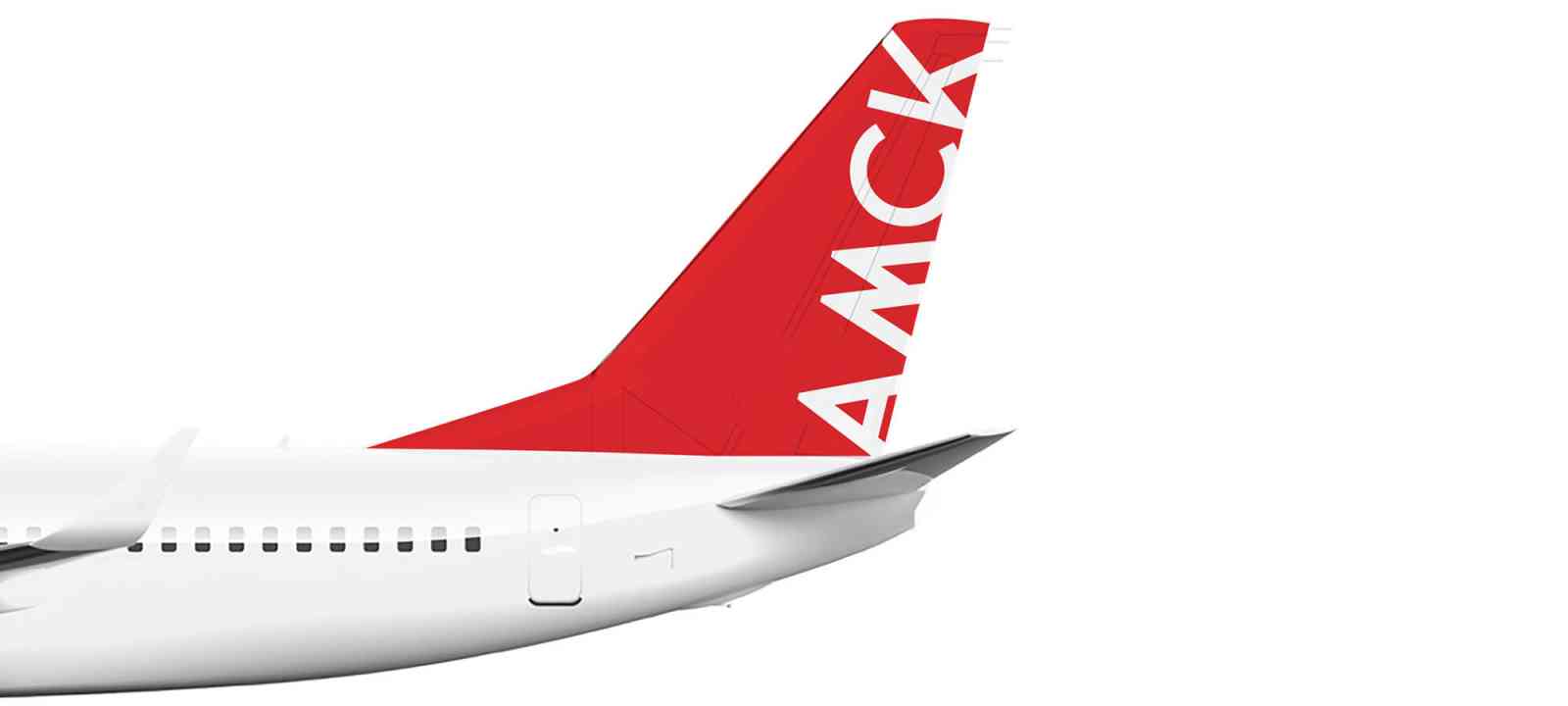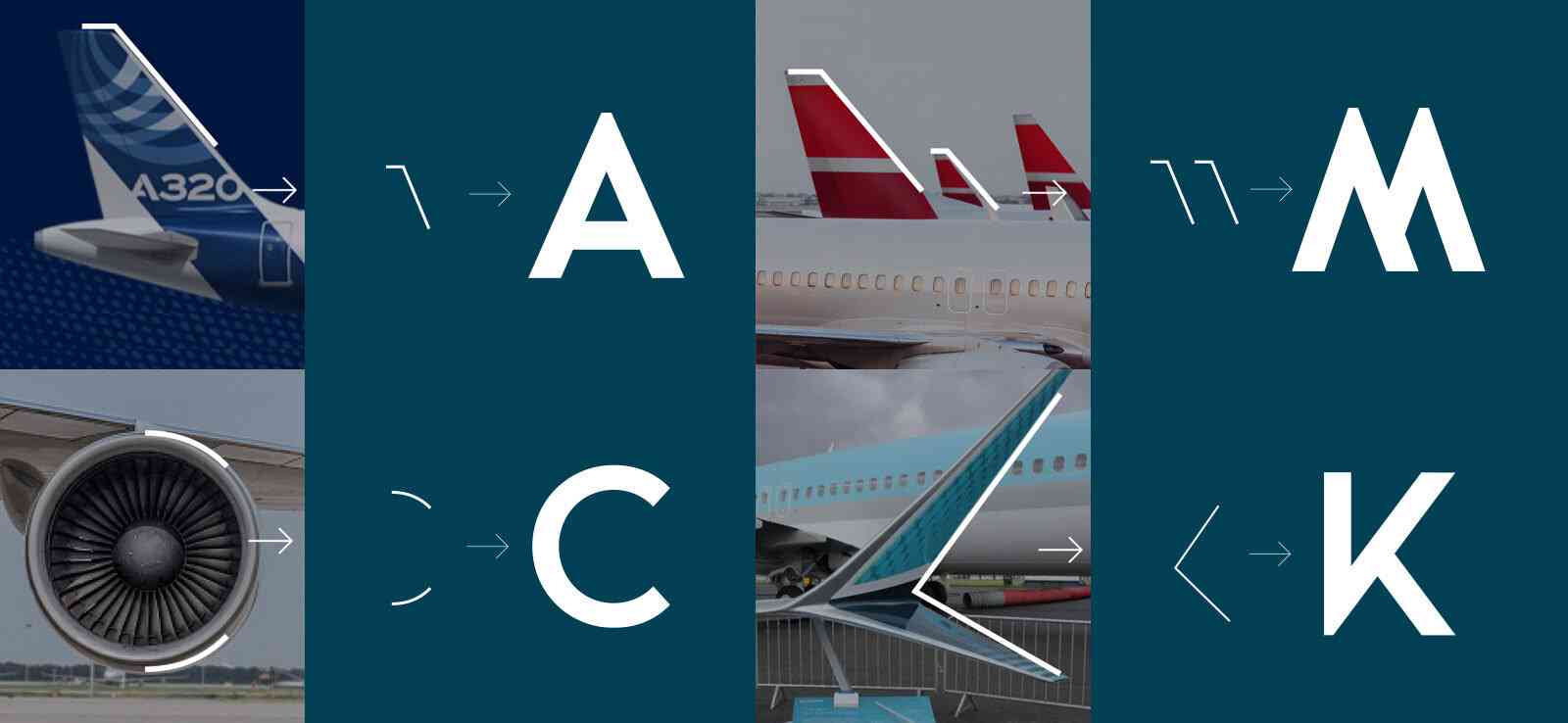 The Execution
The logotype uses bespoke letterforms that reflect the clean lines, shapes and angles found in tailfins, jet engines and aircraft wings, paired with a modern, clean typeface for the word 'aviation'. Cultural considerations were a key part of the execution. As Red is an important colour in China, it was deemed to be an essential colour for the AMCK brand. Red is a heroic and bold choice so, to create a balance, we paired it with a secondary palette of a confident purple, a muted petrol blue, greys and darker reds.
The graphic language, again, is based around the use of the aircraft angles within the letterforms. Tailfin and jet engine angles have been incorporated as graphic elements, framing imagery and giving a sense of clean, sleek lines and space.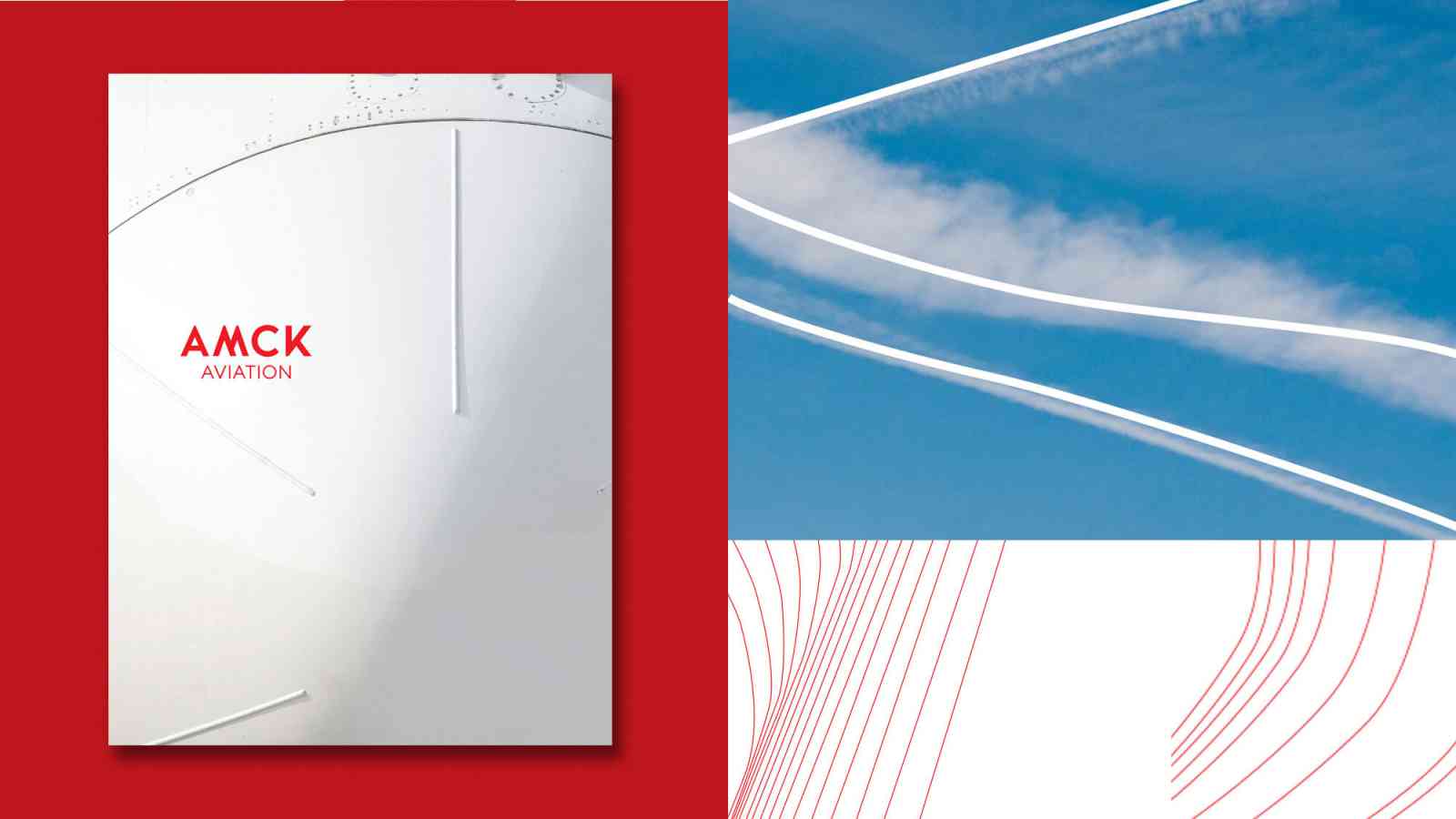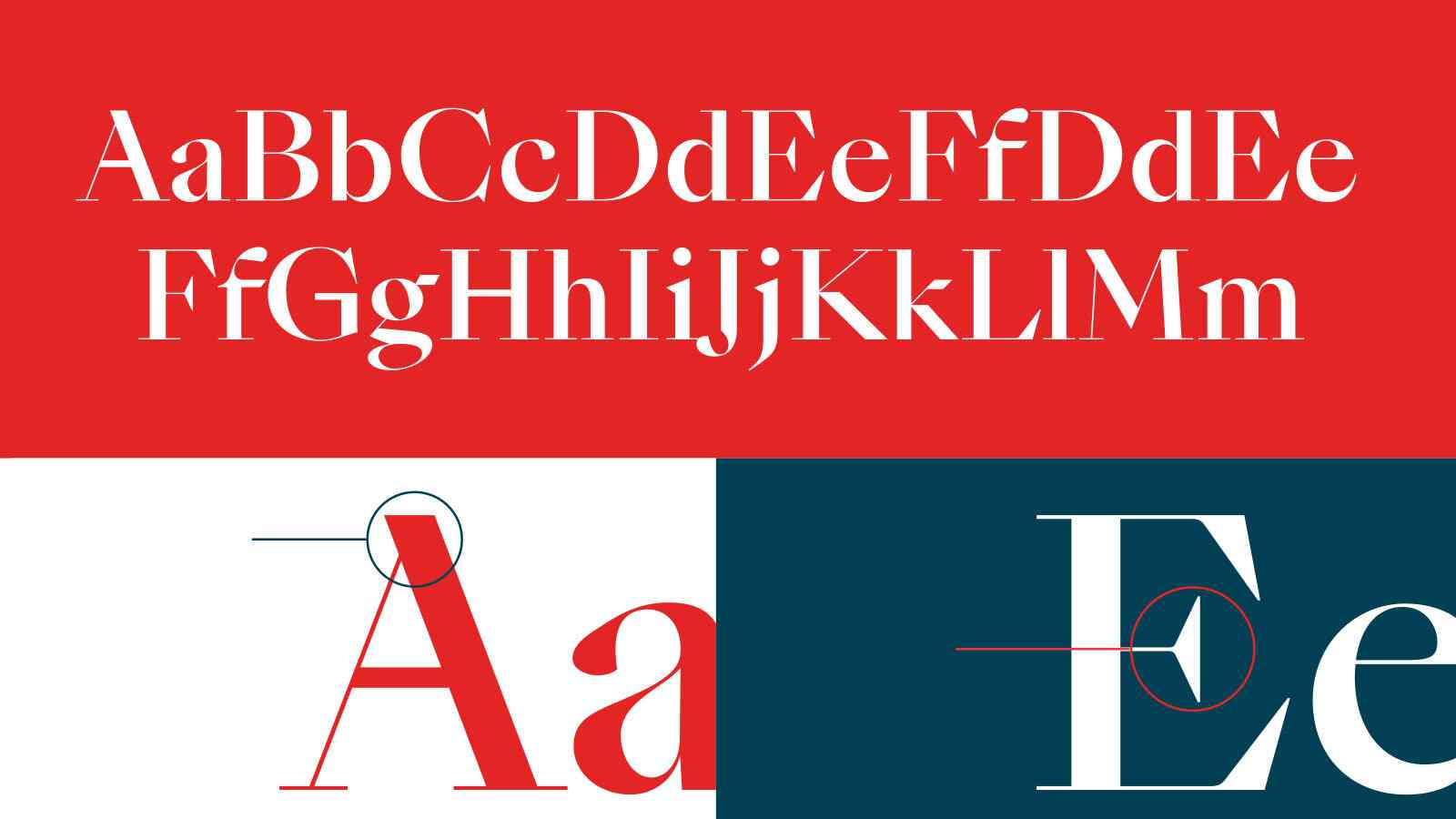 The Results

The AMCK brand personality is professional, understated, clean, and contemporary with an identity to match that's distinctive and recognisable without being brash or 'shouty'. Moving on to AMCK's website, we sought to set them apart from typical aviation sites by using a combination of video footage and static imagery. Our employment of moving images landed in on AMCK's attention to detail and dynamic approach. This commitment to looking at things from different angles was carried through to the rest of the visual language as it appeared on stationery, templates and AMCK's brand guidelines.