Awards
Published Accounts Awards 2019
Building a bridge between new and old.
Kerry Group is in the process of introducing a fresh brand with a new purpose. The challenge for our sixth Annual Report was to create a design that would act as a bridge between the old and new, ensuring that their 2019 Annual Report wouldn't look at odds with the new brand collateral when it's launched later in the year.
As the new brand had yet to be finalised, we didn't want to depend too much on Kerry's new look and feel. So, to meet it halfway, we introduced the brand's new fonts and colour palette but retained the editorial format of previous Reports to facilitate a subtle introduction of the new brand purpose.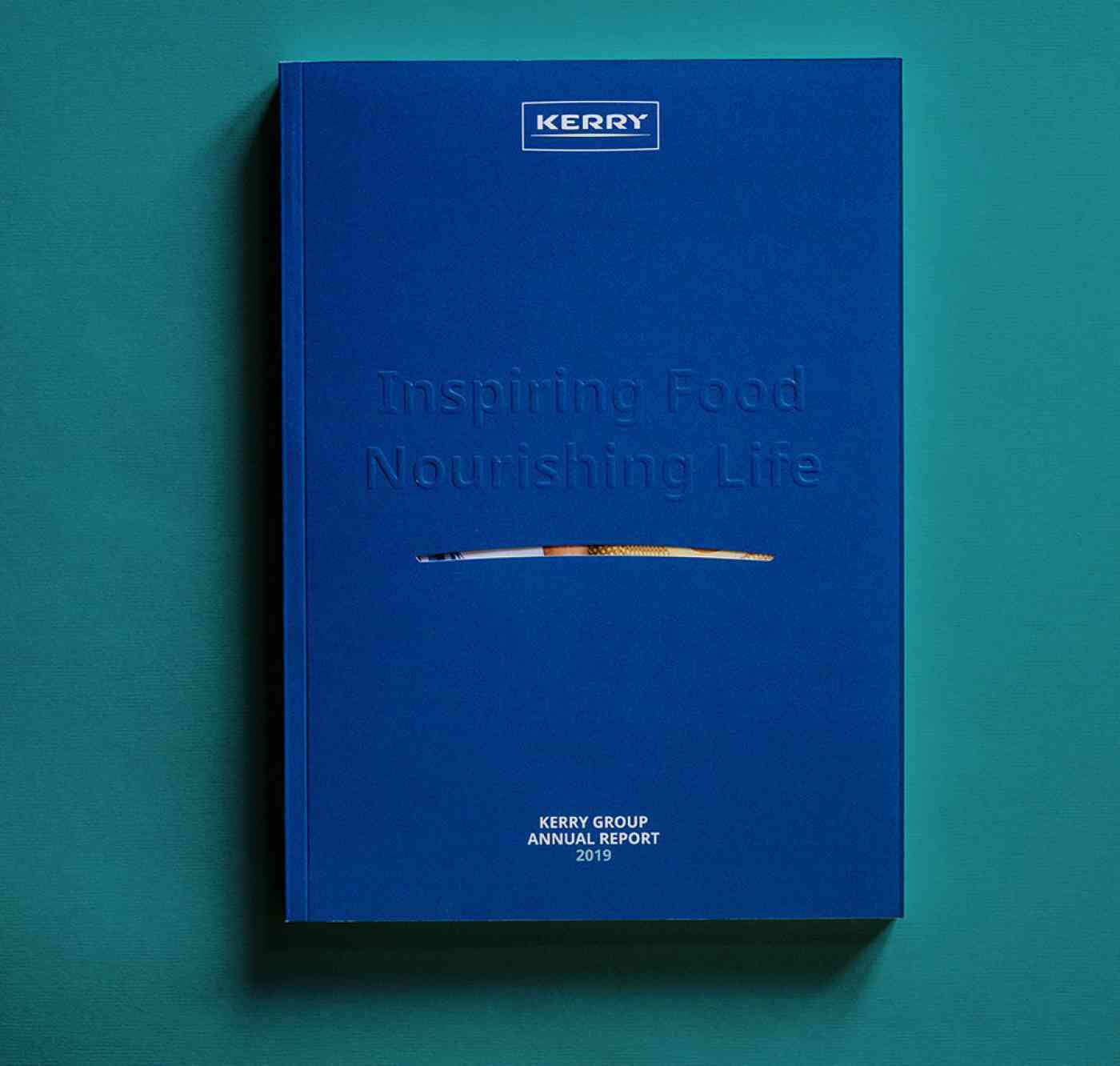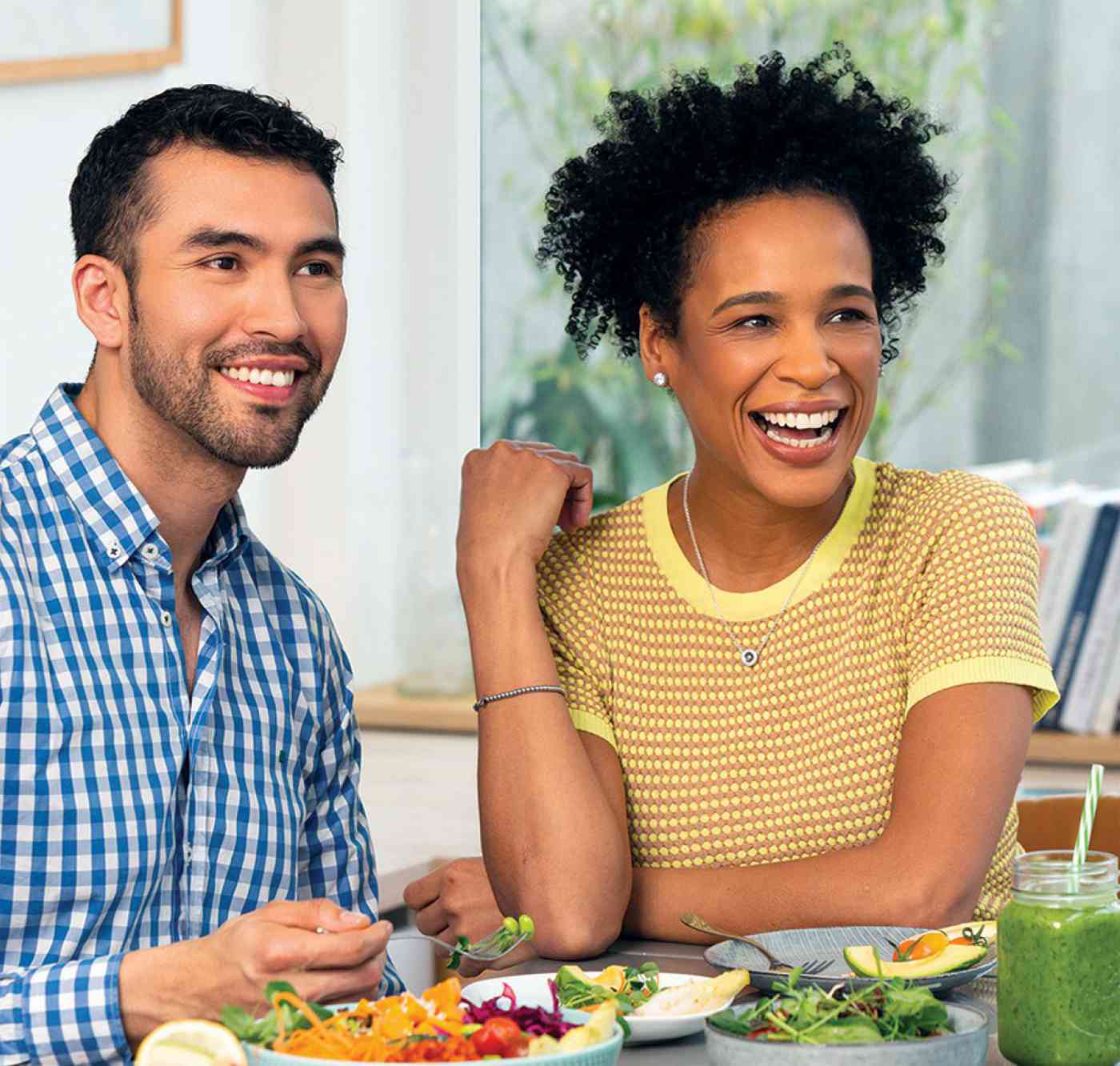 The Approach

On the cover a subtle emboss of the new brand purpose "Inspiring Food, Nourishing Life" hints at work going on in the background. We also introduced a small sliver of the 'horizon' which is an integral part of the new identity through a diecut below the emboss.
To capture the essence of "Inspiring Food, Nourishing Life", we commissioned photography to present both sides of the Kerry business – the tastes and flavours they help create (Inspiring Food) and the consumer enjoying them (Nourishing Life). As 2019's market trends saw a move to plant-based products, we worked with food stylist Johan Van Der Merwe and photographer Eugene Langan to photograph our consumers enjoying plant-based meals showing the vibrant colours and textures of the flavours and then shot the food in isolation for use throughout the report.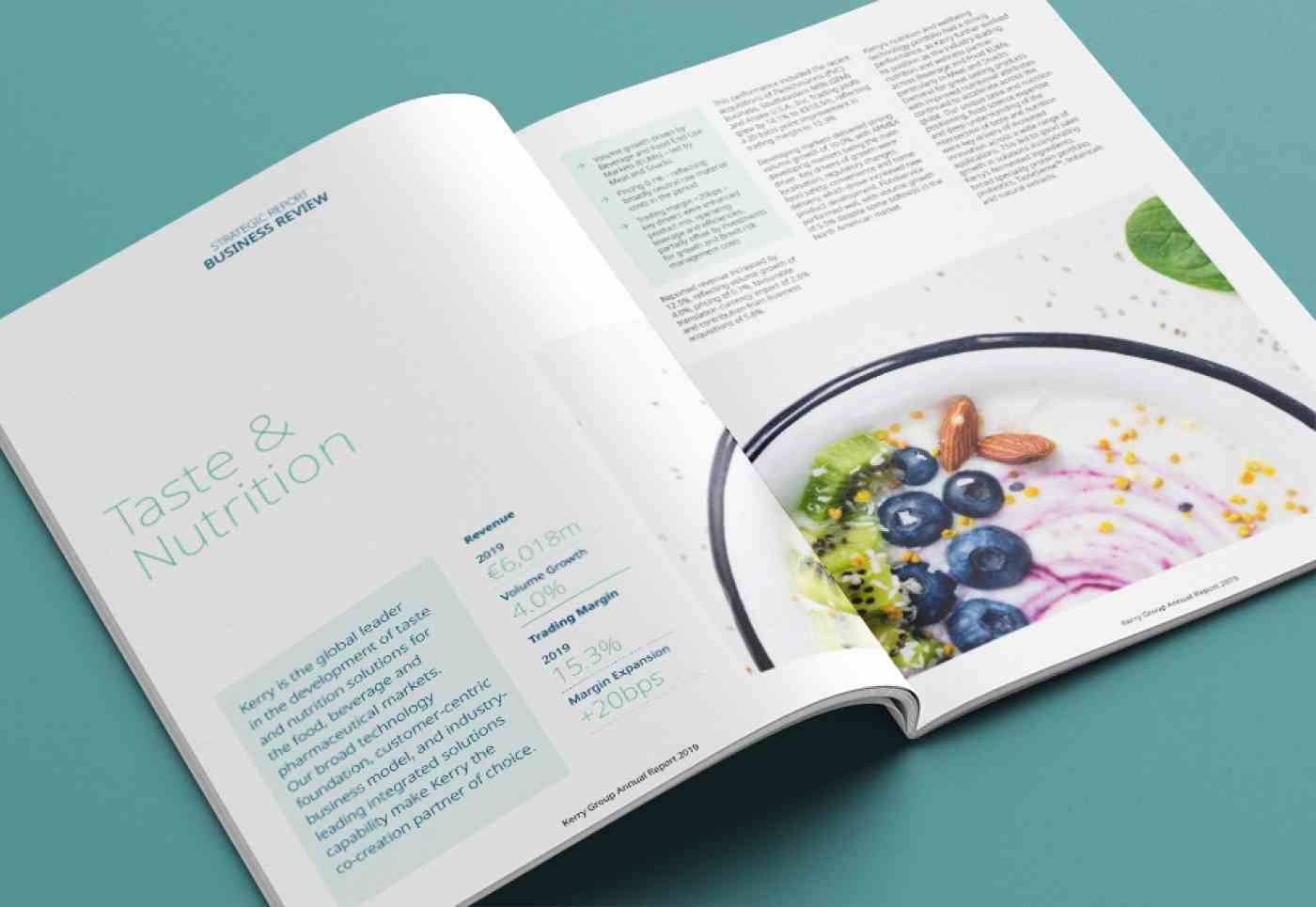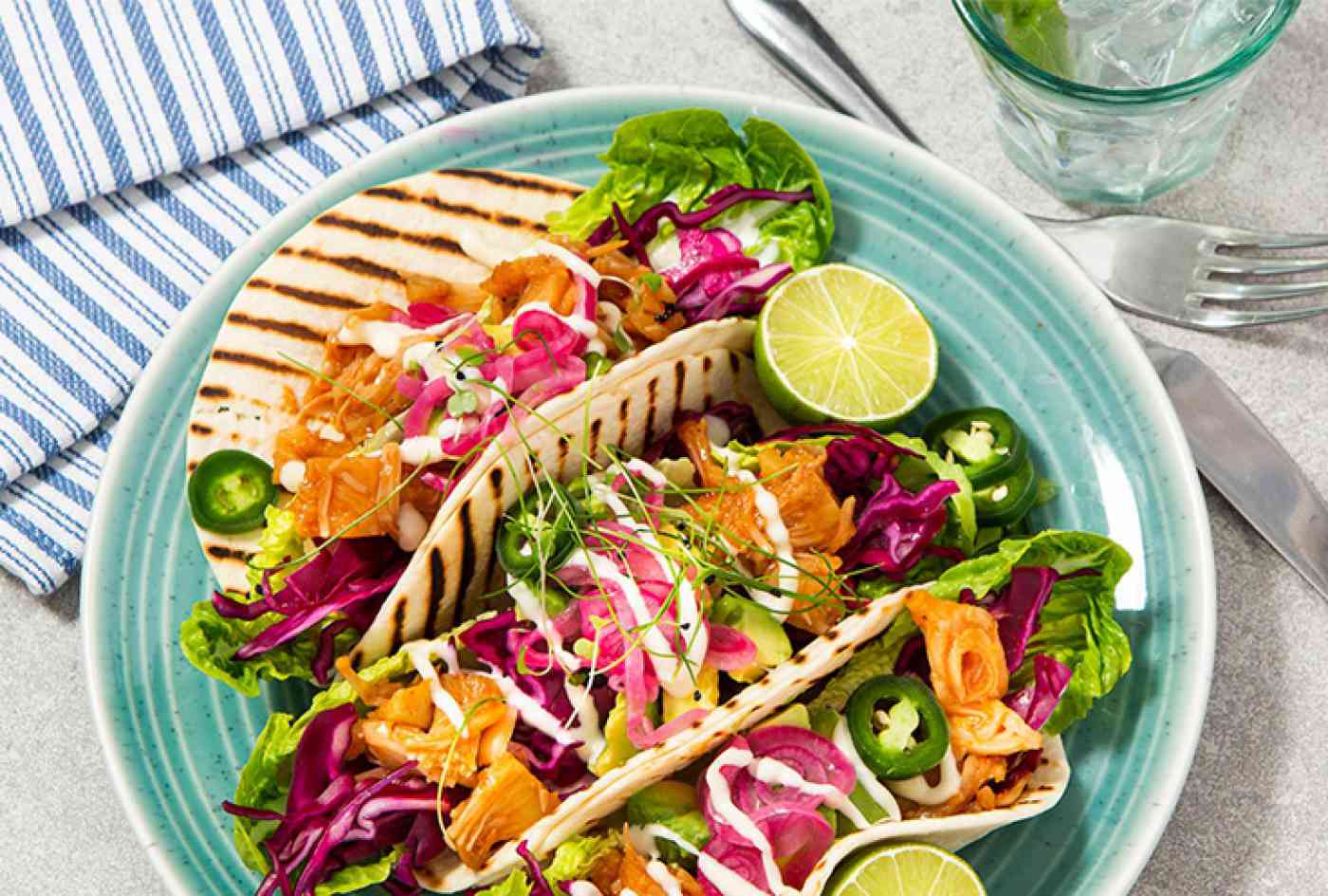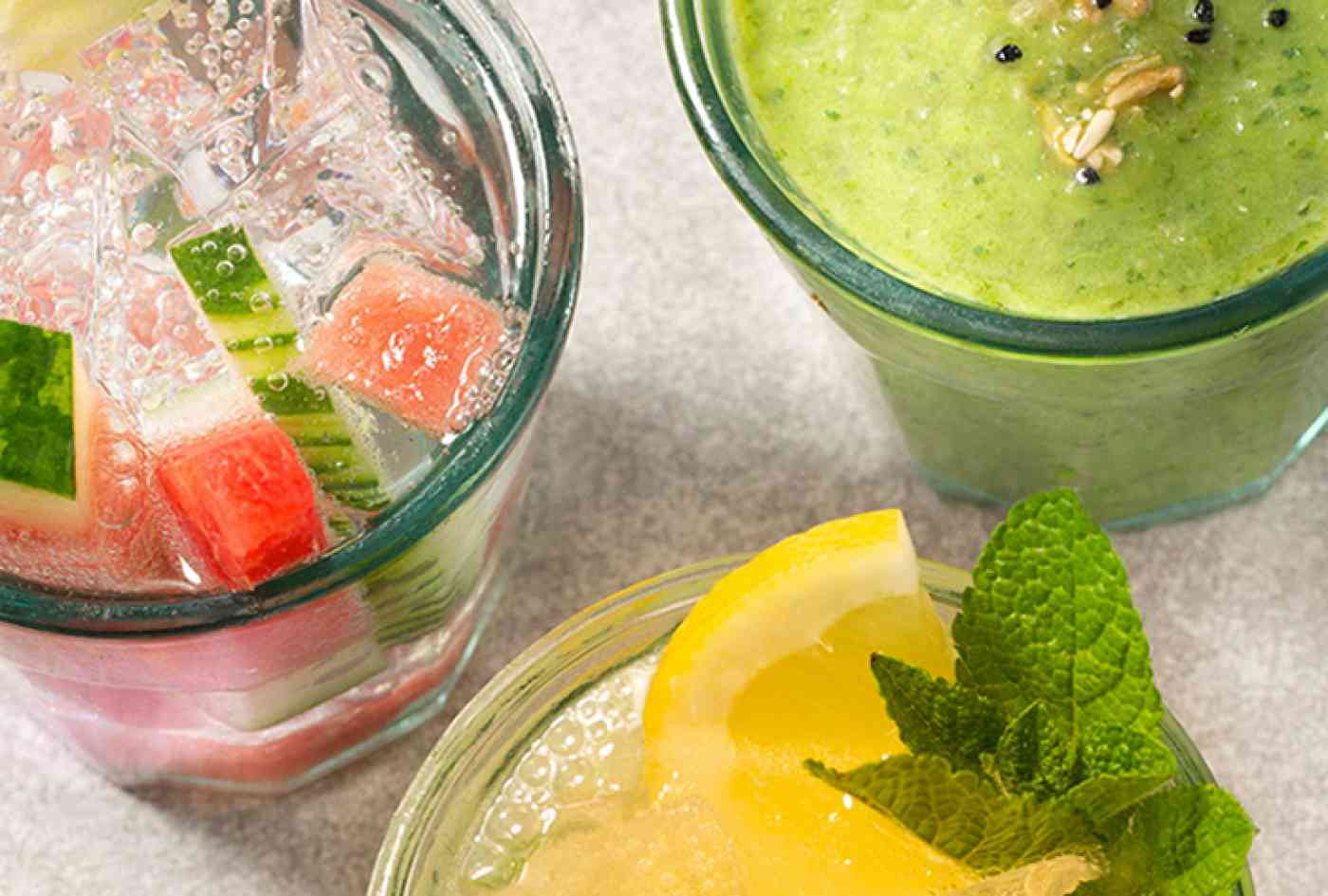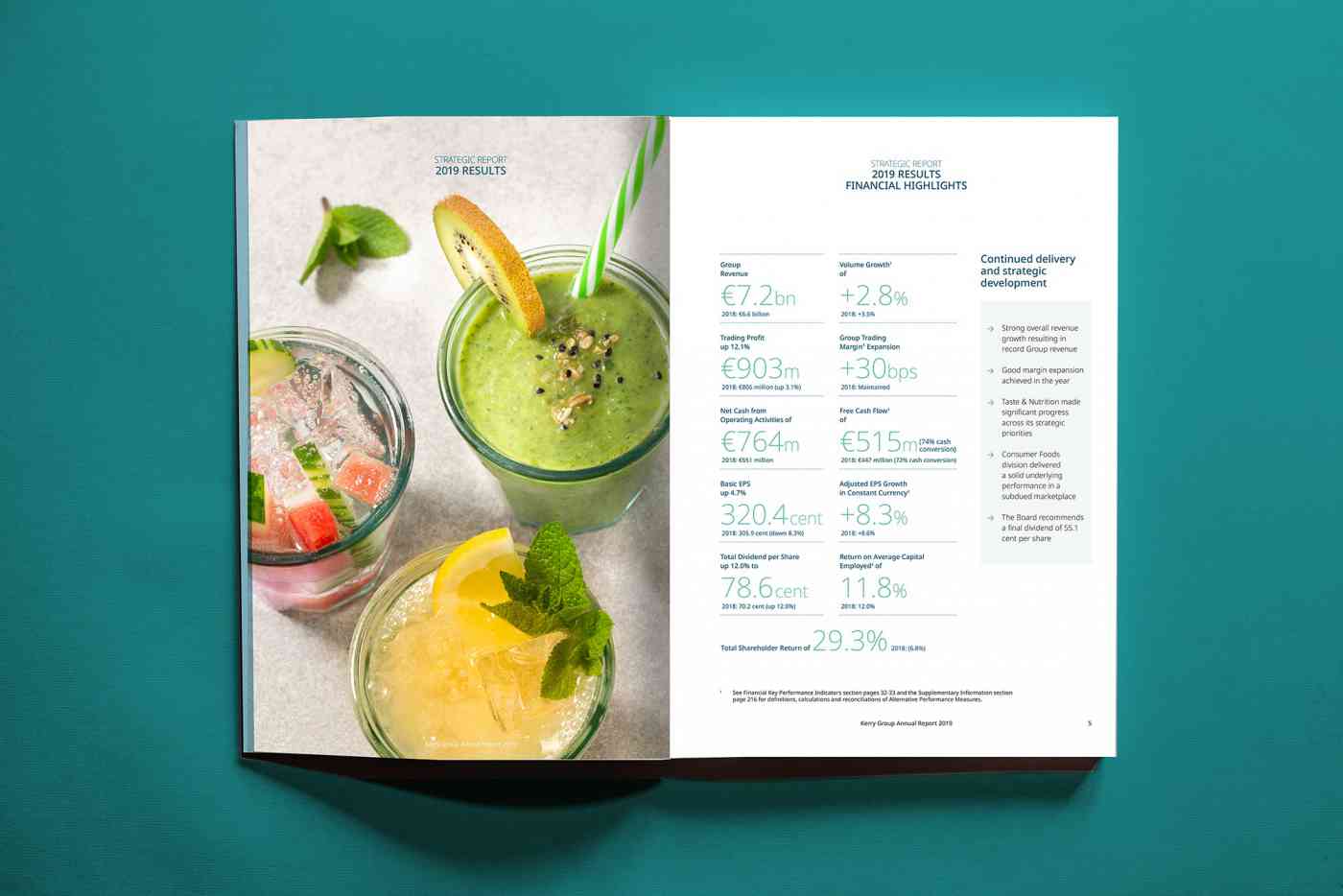 The Results

A modern editorial style with a mix of a conventional grids for body text, with many levels of pull-outs, key numbers and iconography peppered throughout, reflects the diverse nature of the Kerry Group. Ahead of the launch of its new brand purpose, Kerry has a clean, fresh, understated and confident Annual Report that stands boldly on its own but will also complement the new brand when it's launched in 2020.