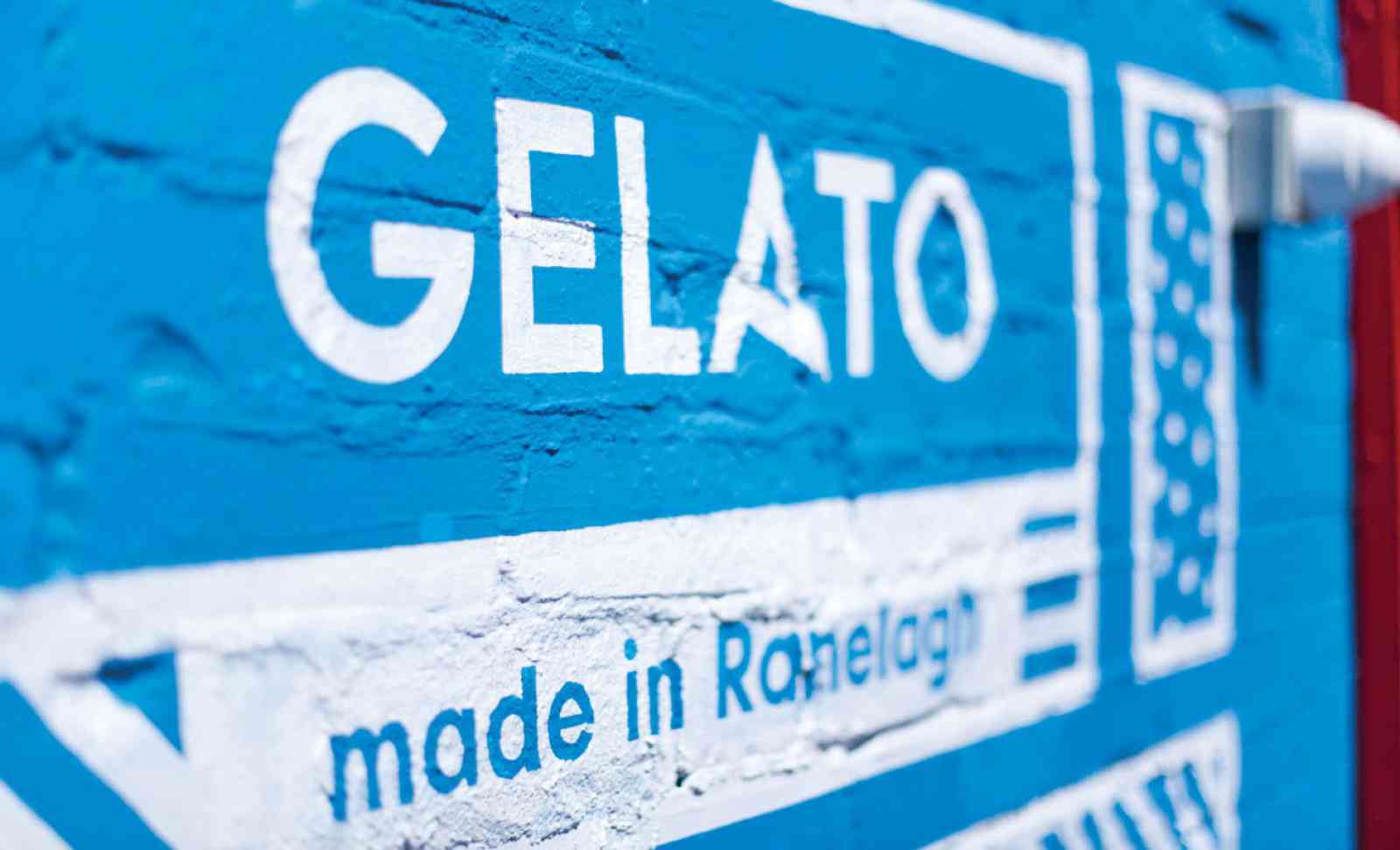 Rolling out a tasty new identity.
Scoop is a dessert parlour that opened in Ranelagh in 2016 and has since opened a second shop on Aungier Street in Dublin. It sells gelato made fresh on the premises using authentic Italian and Irish ingredients, as well as crêpes and artisan coffee. Ahead of their opening, they asked us to design their identity and manage the roll-out across their packaging and shop front.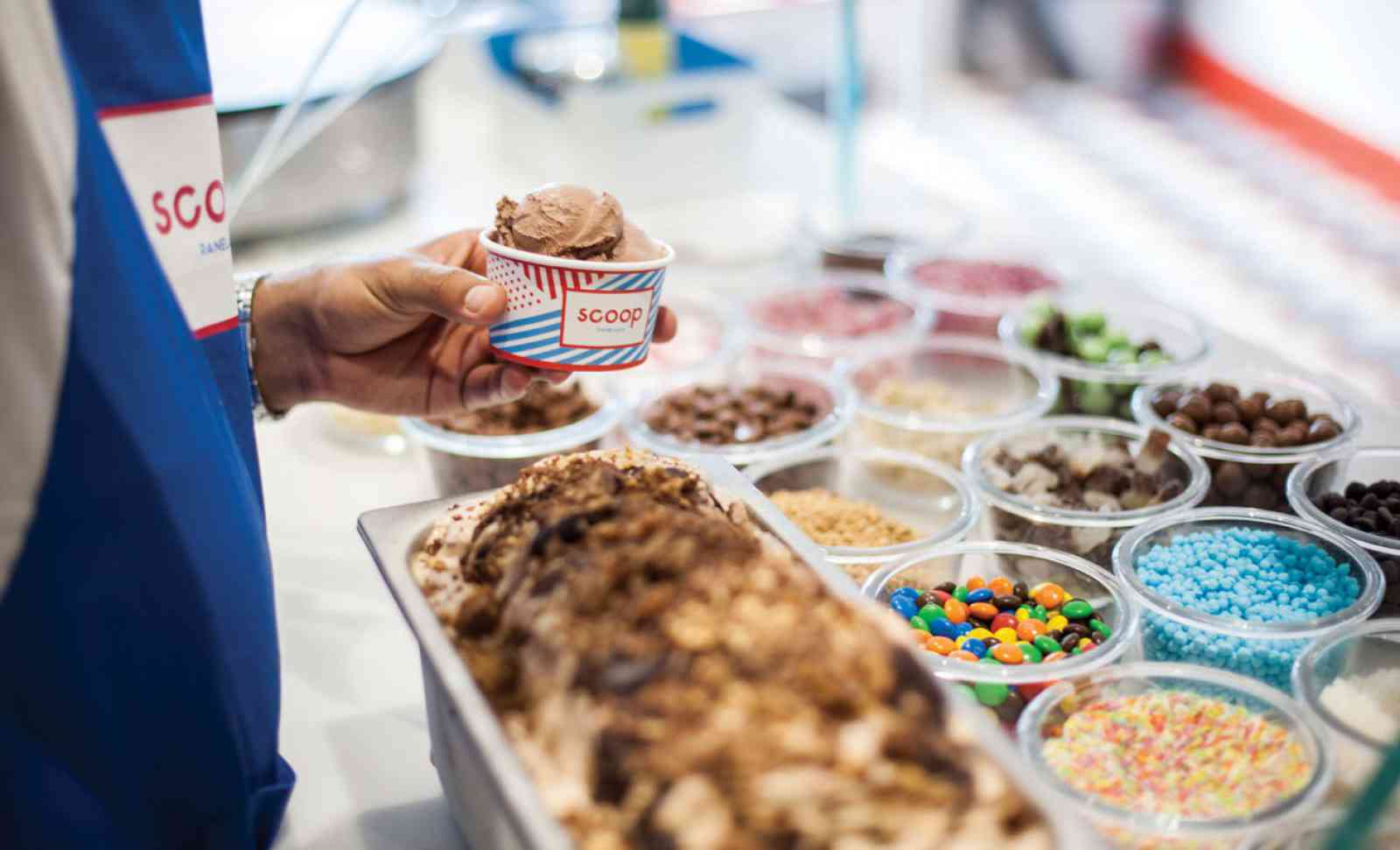 The Approach
There's no shortage of ice cream parlours around Dublin so, when Scoop swooped into Ranelagh, it was essential that arrived with an identity that would stand out from the crowd, while communicating the quality of their ingredients and produce. We started with two bold primary colours that would be the basis of all their touchpoints.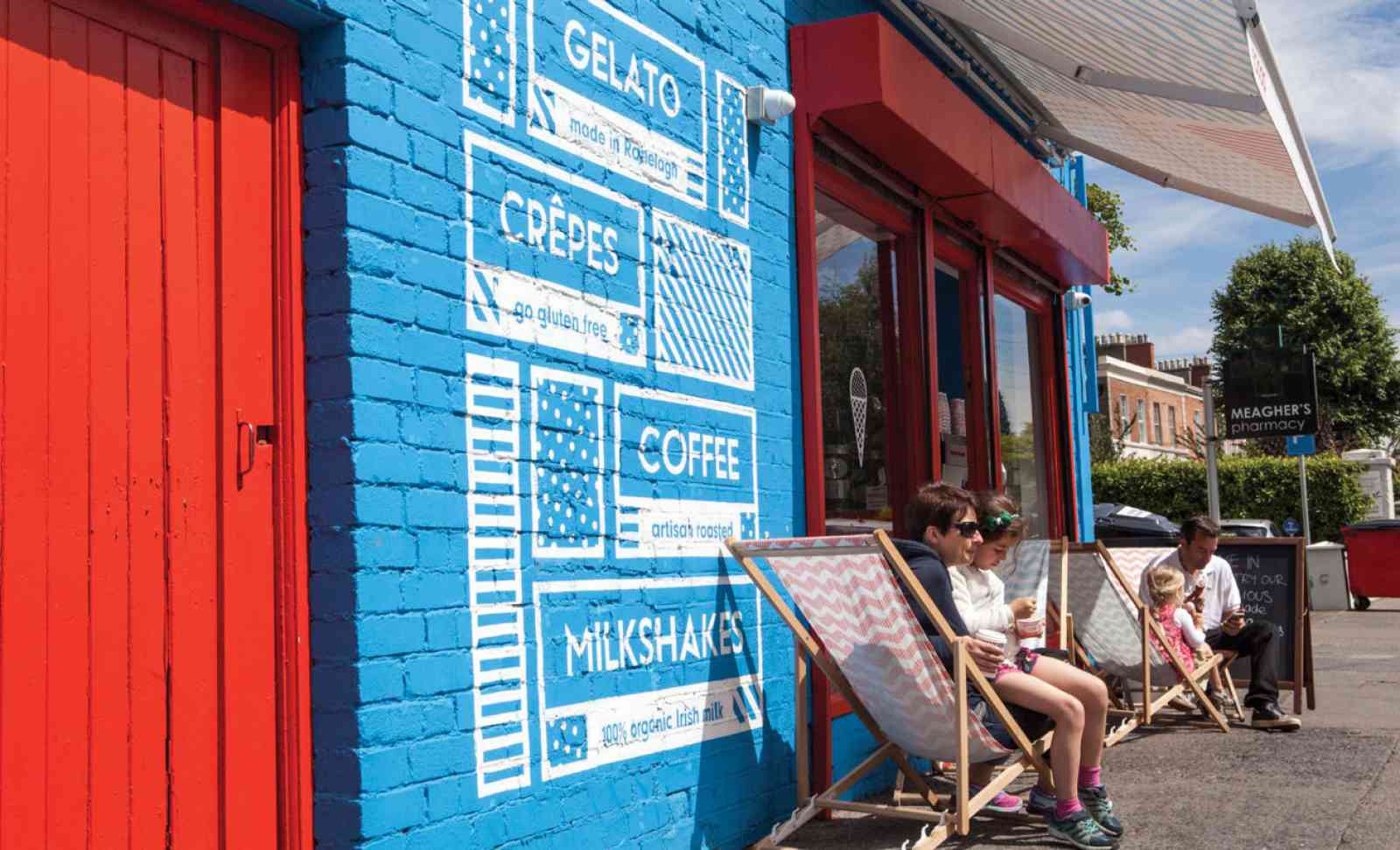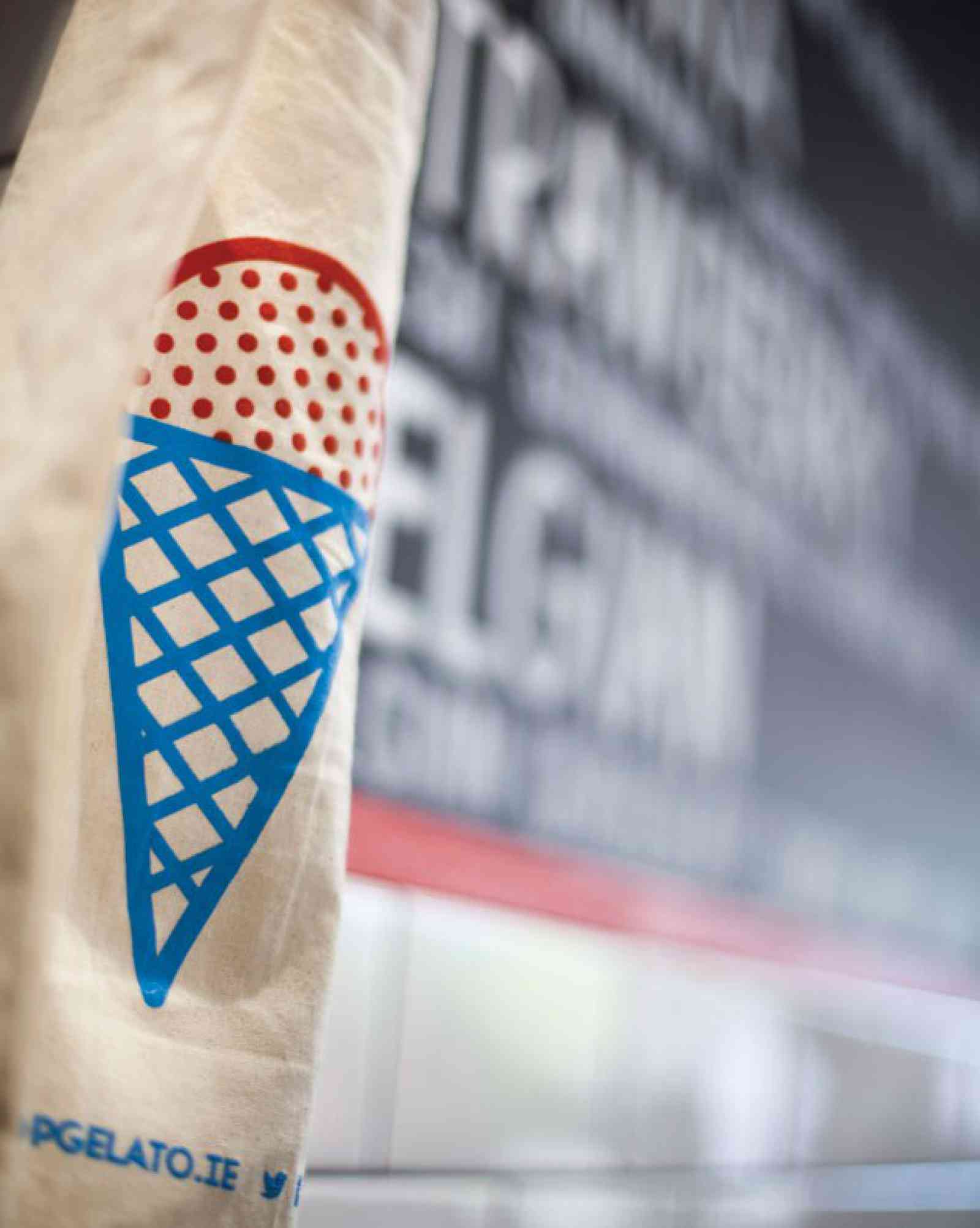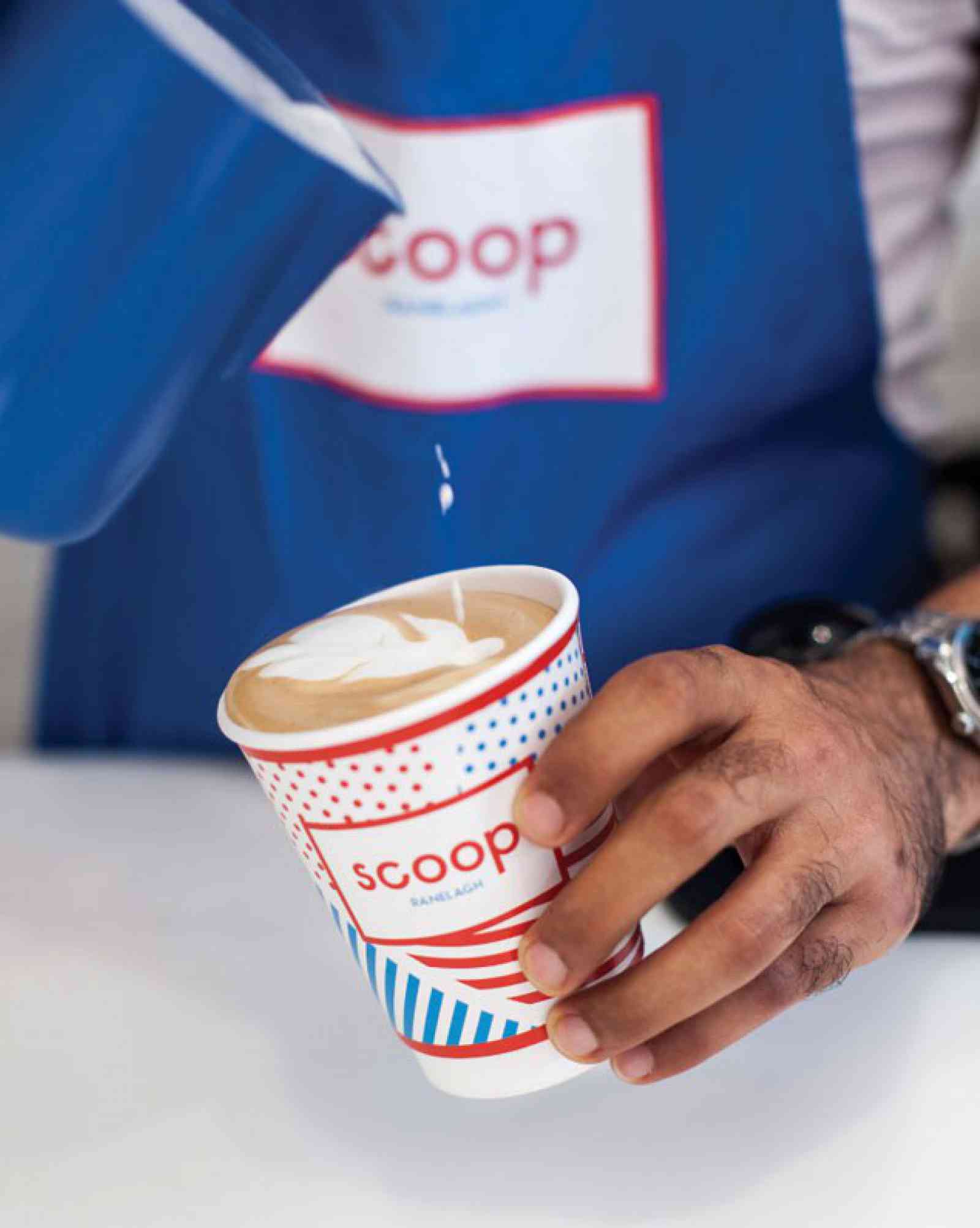 The Execution
We designed Scoop's clean and striking logotype before rolling it out on their coffee cups, ice-cream tubs, crêpe packaging, tote bags, loyalty cards, signage and awning, using a limited colour palette of red and blue. To introduce energy and flexibility to the identity, we developed a dynamic system of graphic patterns. Stepping outside the shop, we commissioned signpainter Vanessa Power to recreate the design for the mural on the wall outside, turning what was previously a non-descript newsagent into an attractive storefront to attract passer-bys.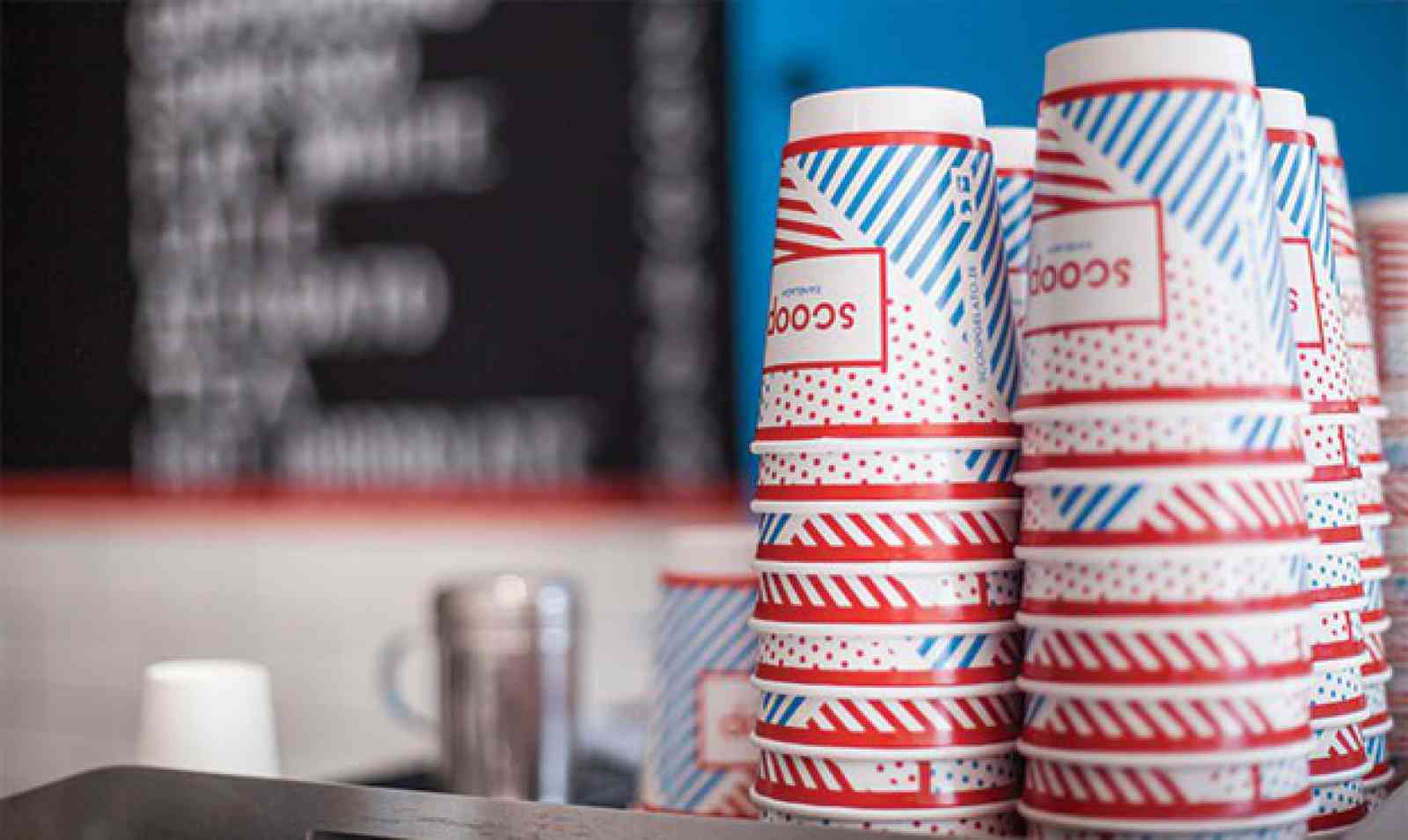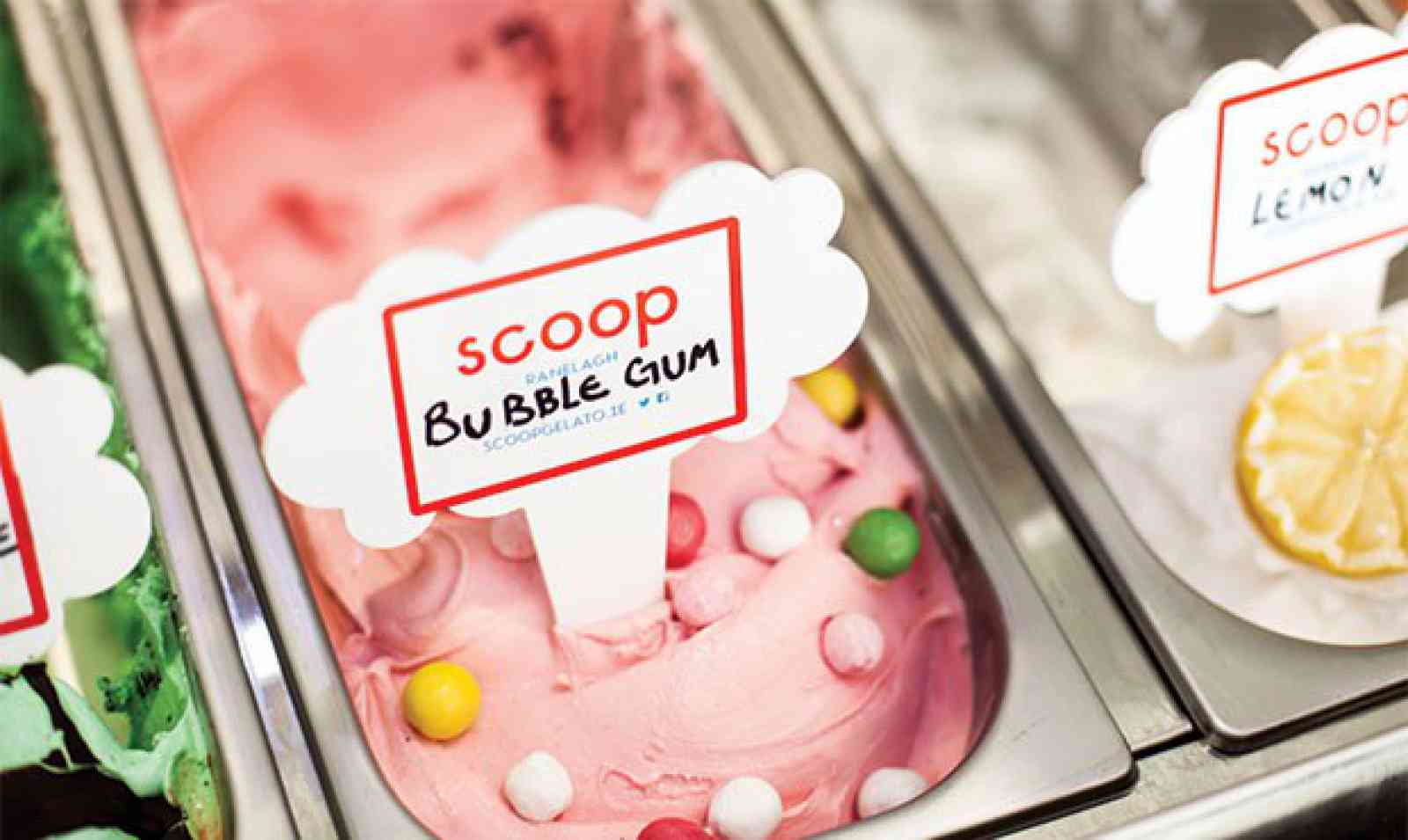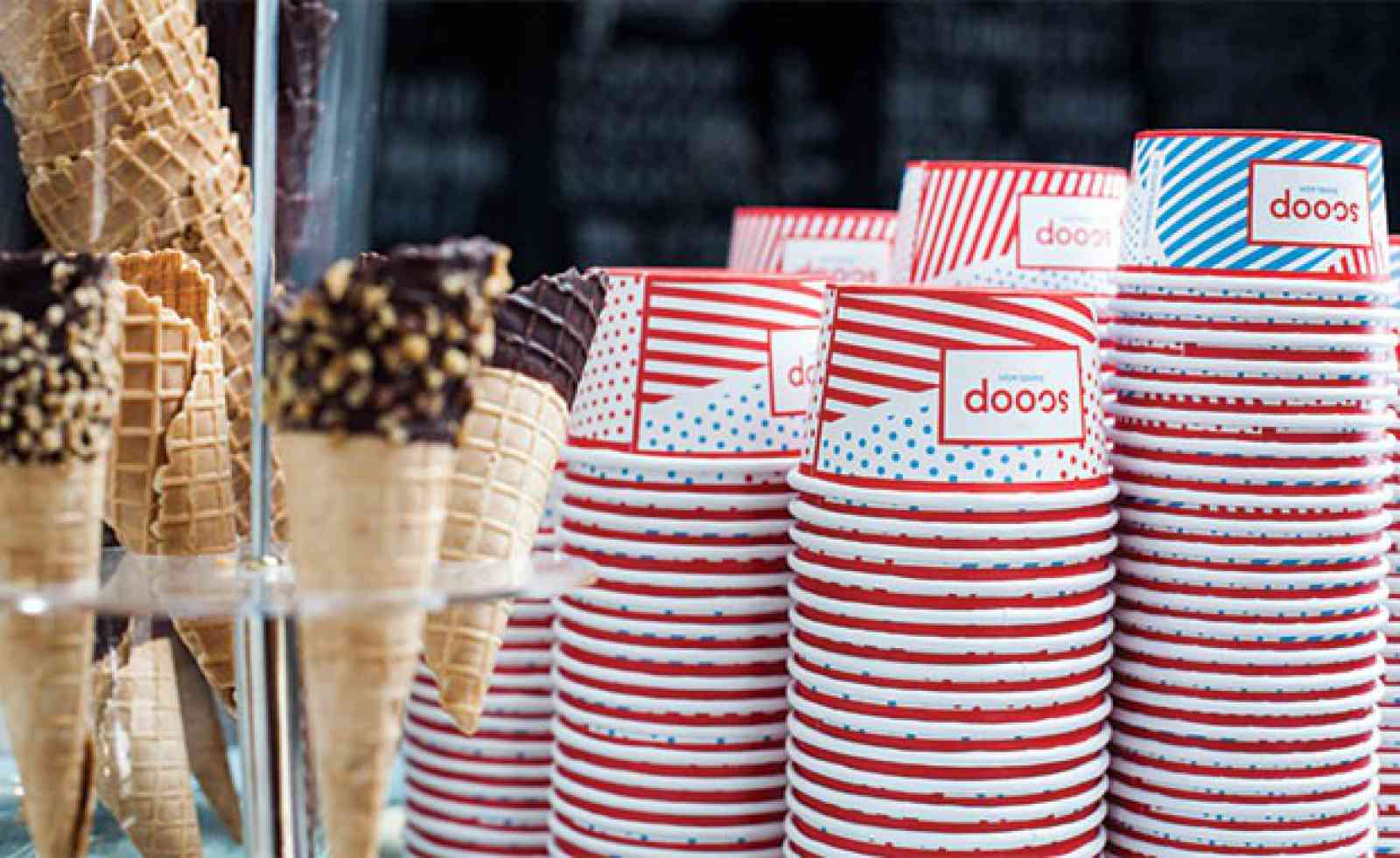 The Results
Scoop's identity quickly helped to establish the parlour has a destination for ice cream lovers across south Dublin. When the second Scoop parlour opened in Dublin city centre in 2018, the flexible graphic system was easily scaled-up to suit the new, bigger space. We're delighted to have played a small roll in putting Scoop on the map - the one thing we didn't get involved with was creating the ice cream flavours – Scoop doesn't need any help at all in that department!