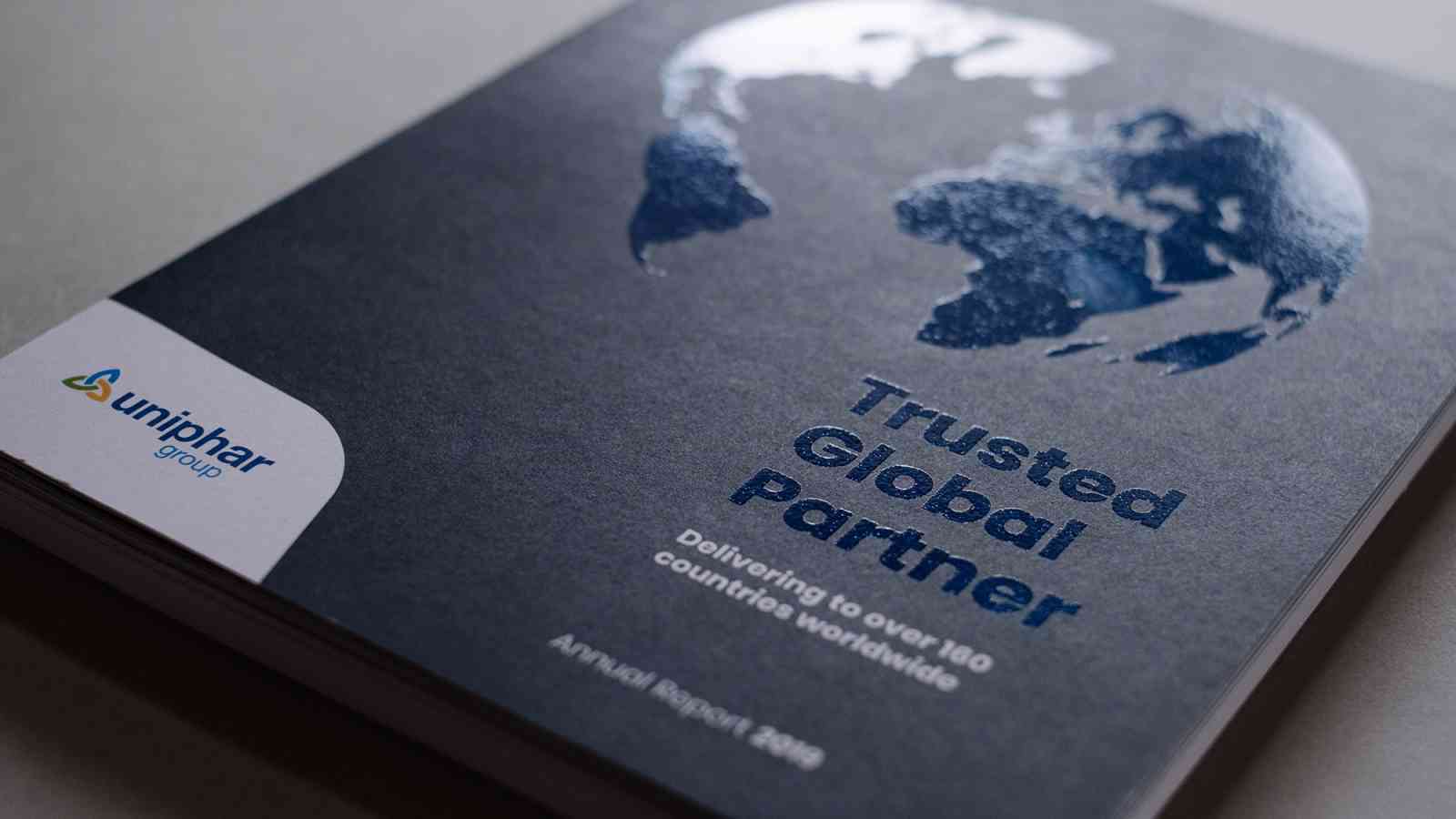 Taking stock and looking at future goals.
Recently listed on the London Stock Exchange, Uniphar Group plc is a diversified healthcare services organisation with activities in Ireland, UK and the Benelux. They asked us to develop a fresh and creative approach to the design of their Annual Report in a way that clearly communicated their business to their shareholders, reflected their recent change in status, and set out their strategic goals.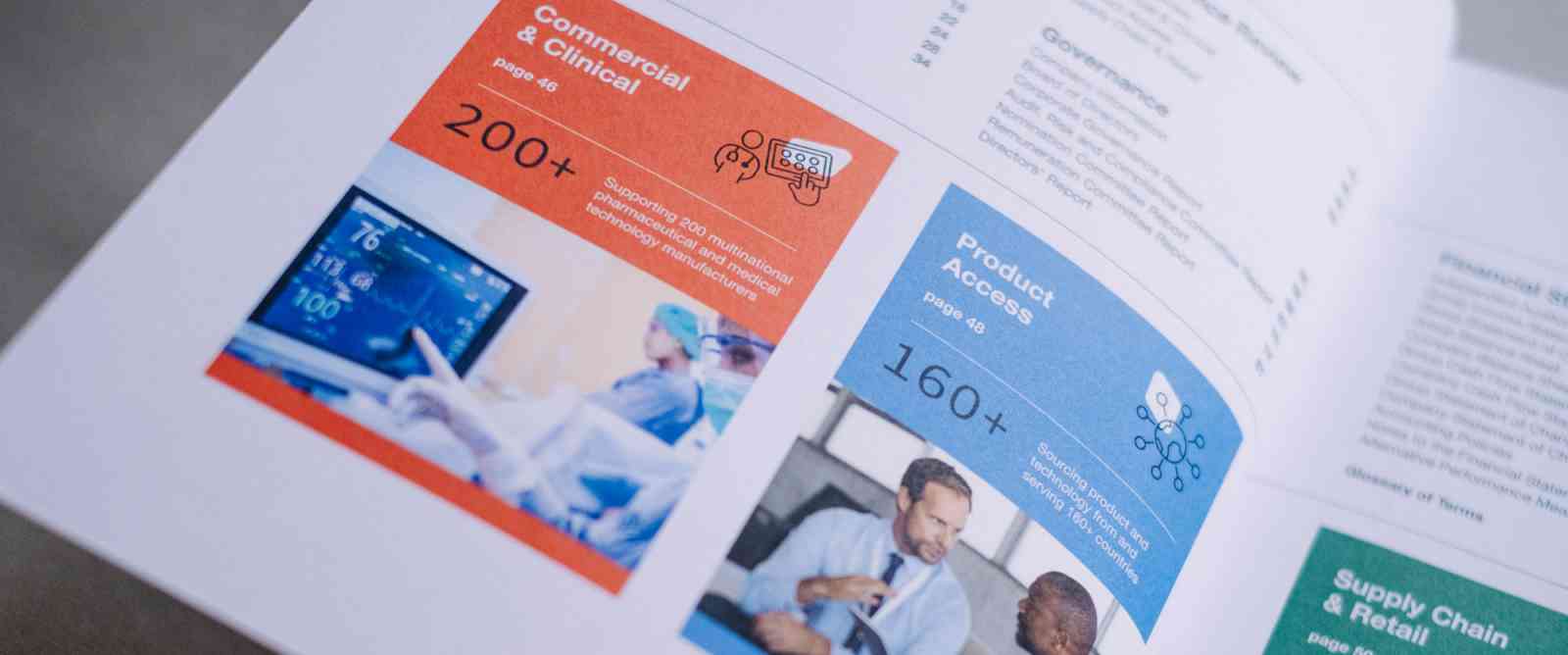 The Approach
While this was our first Annual Report for Uniphar, we understood that there needed to be a recognisable link between their previous reports and our new design. We aimed to achieve this by using Uniphar's established primary colour palette and fonts, as well as the continued use of a colour coding system to differentiate between the three separate divisions in their organisation.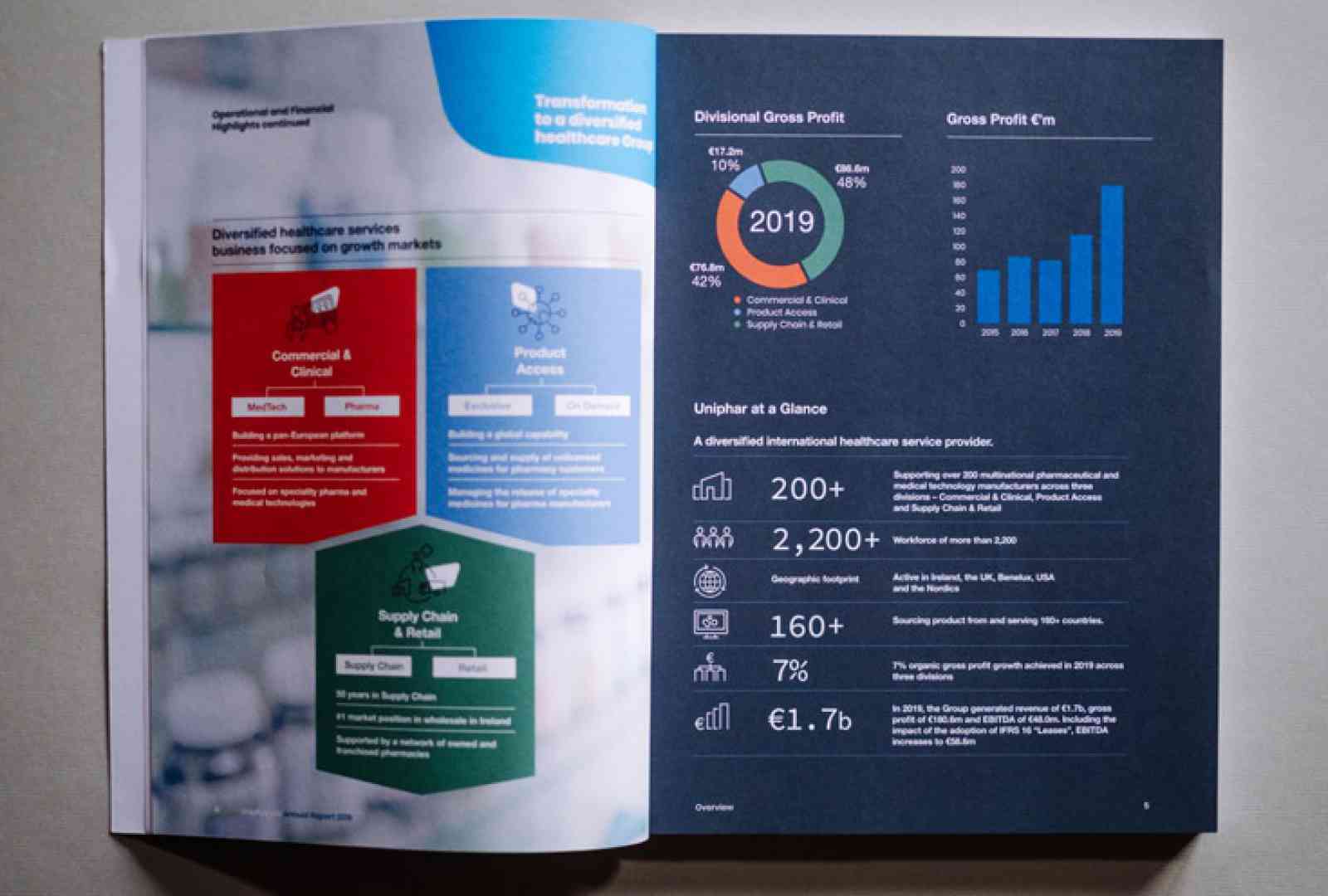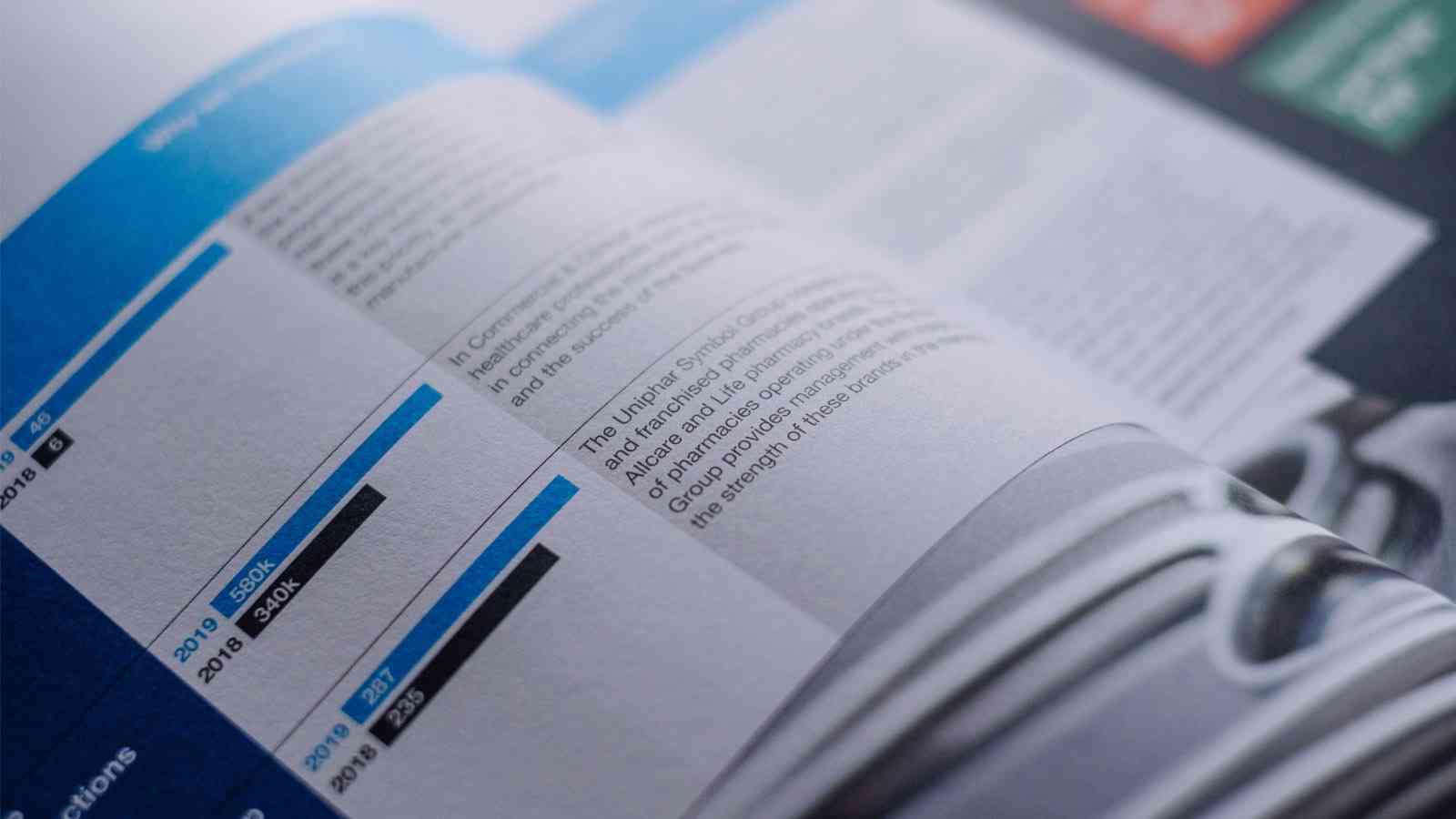 The Execution
In the design of this Report, Uniphar wanted to highlight its worldwide reach as a 'Trusted Global partner'. We achieved this through our use of iconography and illustrated pull-out stats, maps and imagery throughout the Report. Addressing the global nature of Uniphar's business, the cover features a UV varnish on a globe to make it stand out further.
Inside, the layout is extremely flexible, allowing the different sections to work well together in a consistent way. Throughout the Report, we have used the new secondary colour palette, which is vibrant and a part of the expansion of the brand identity.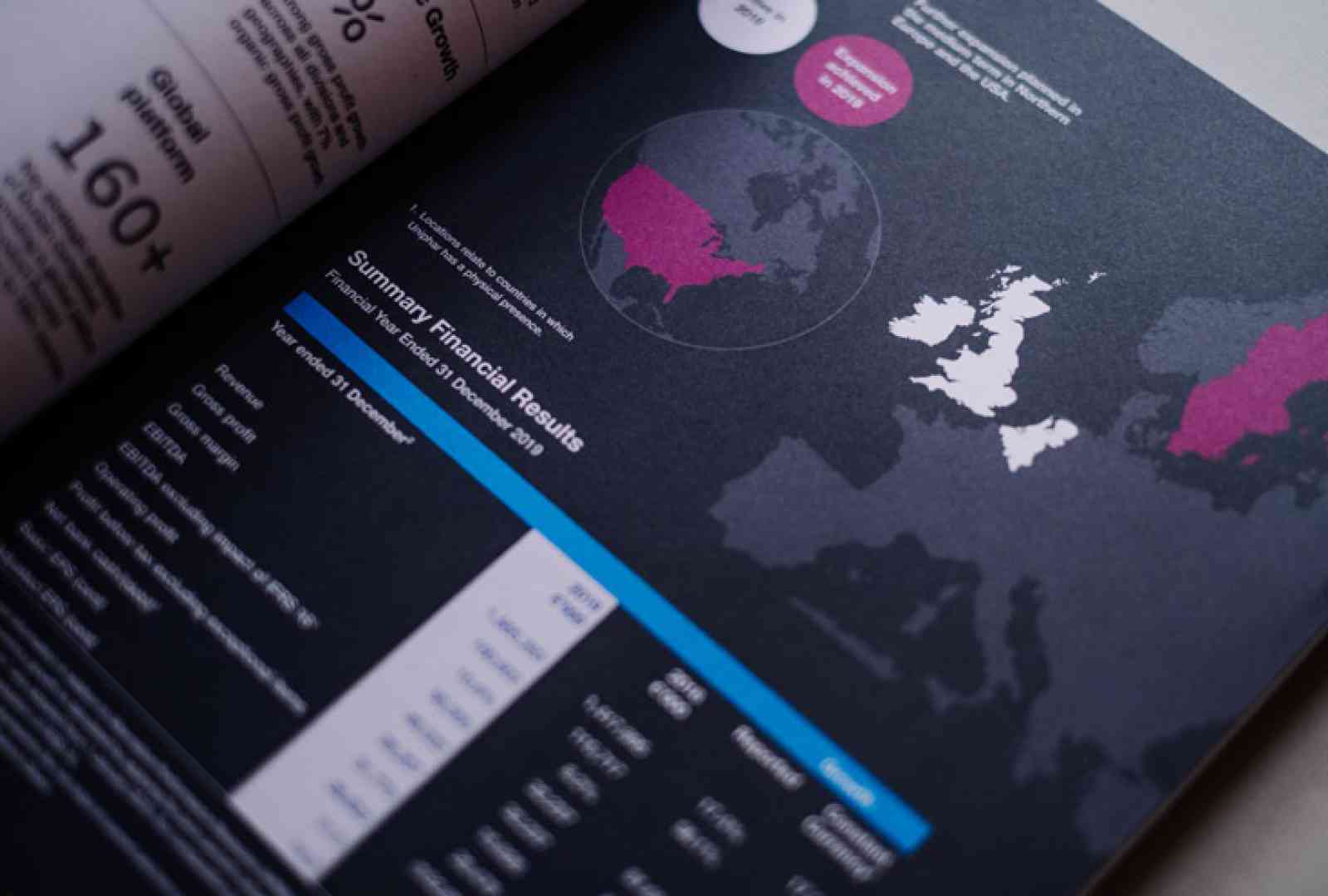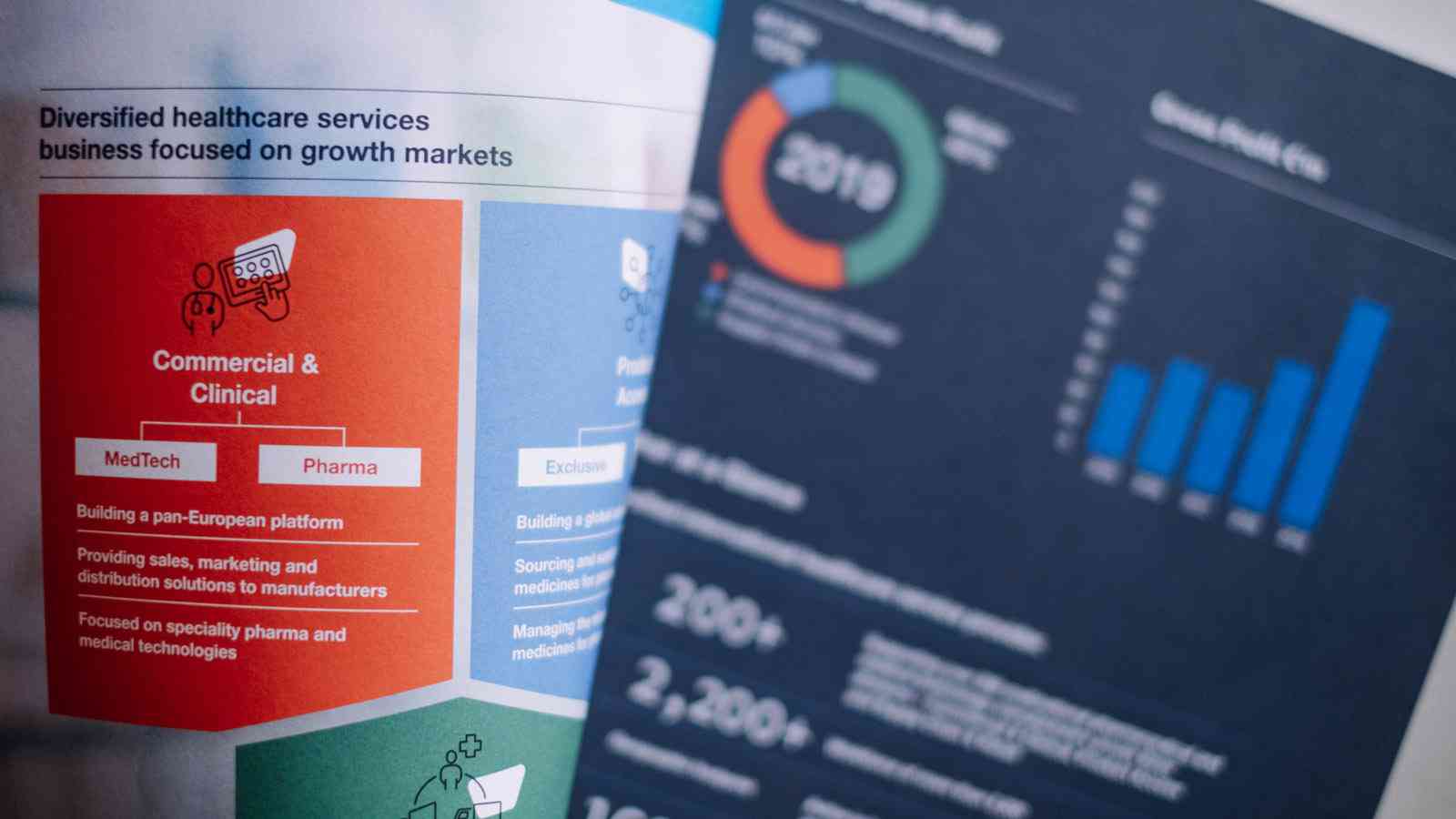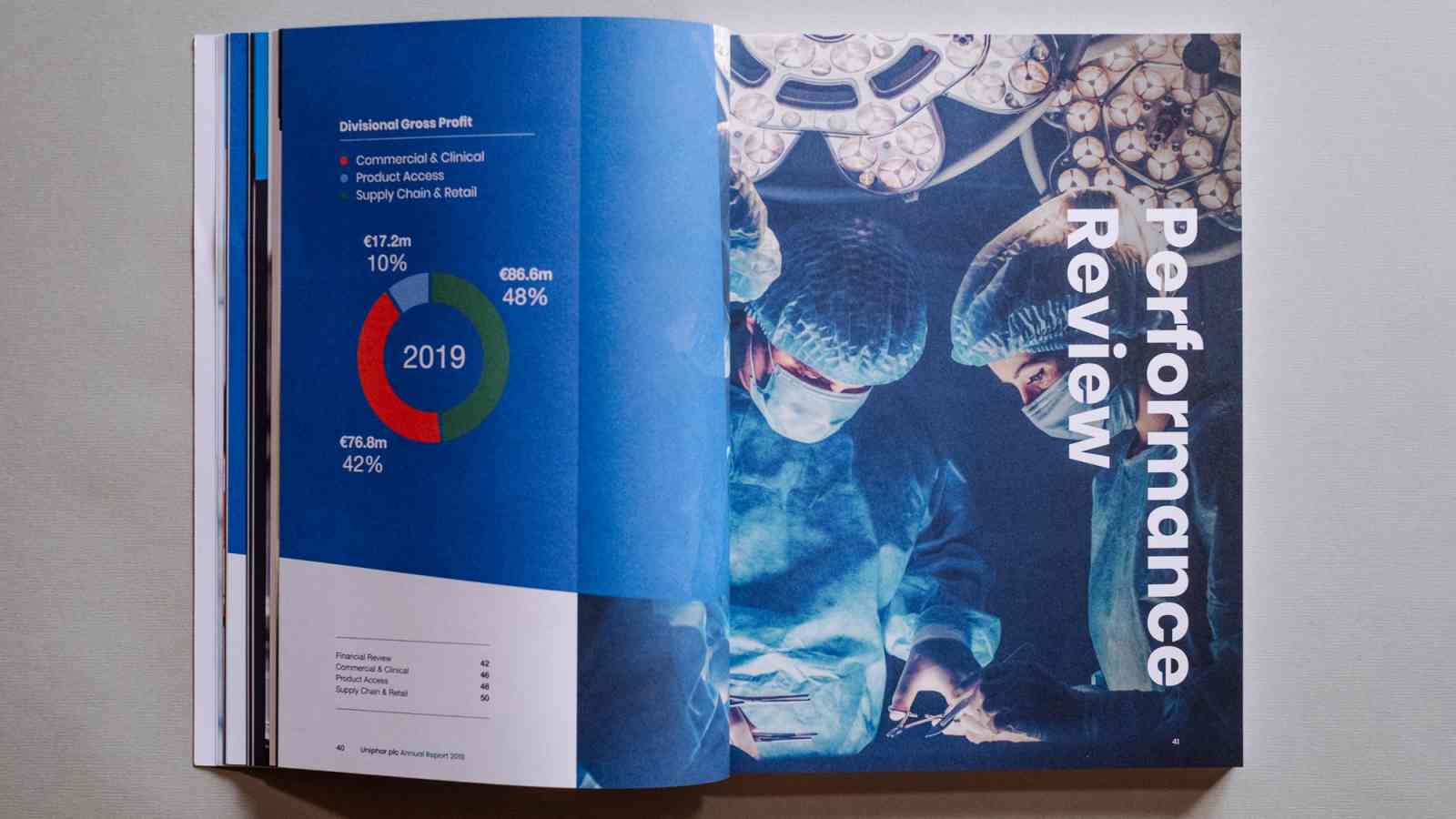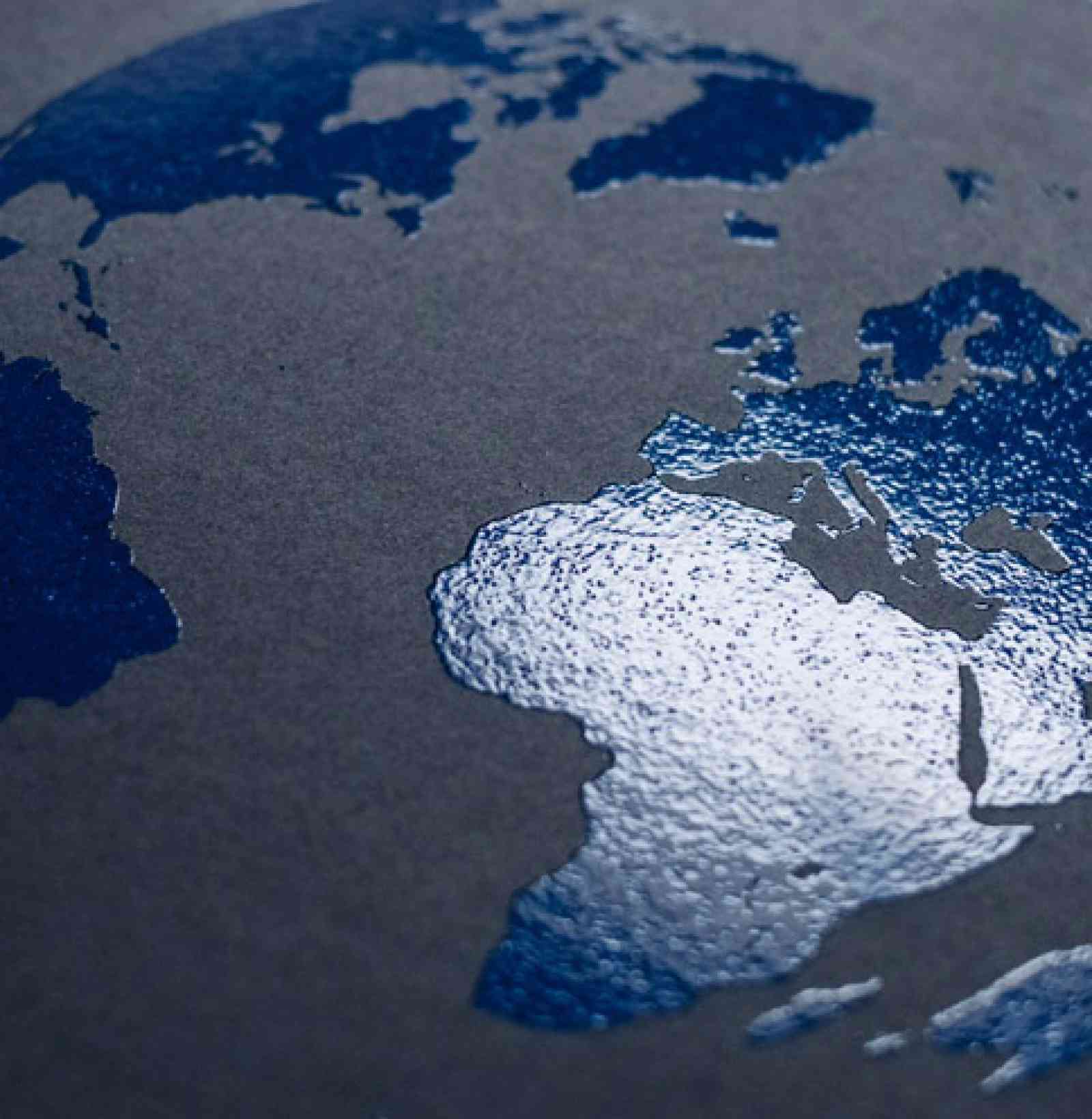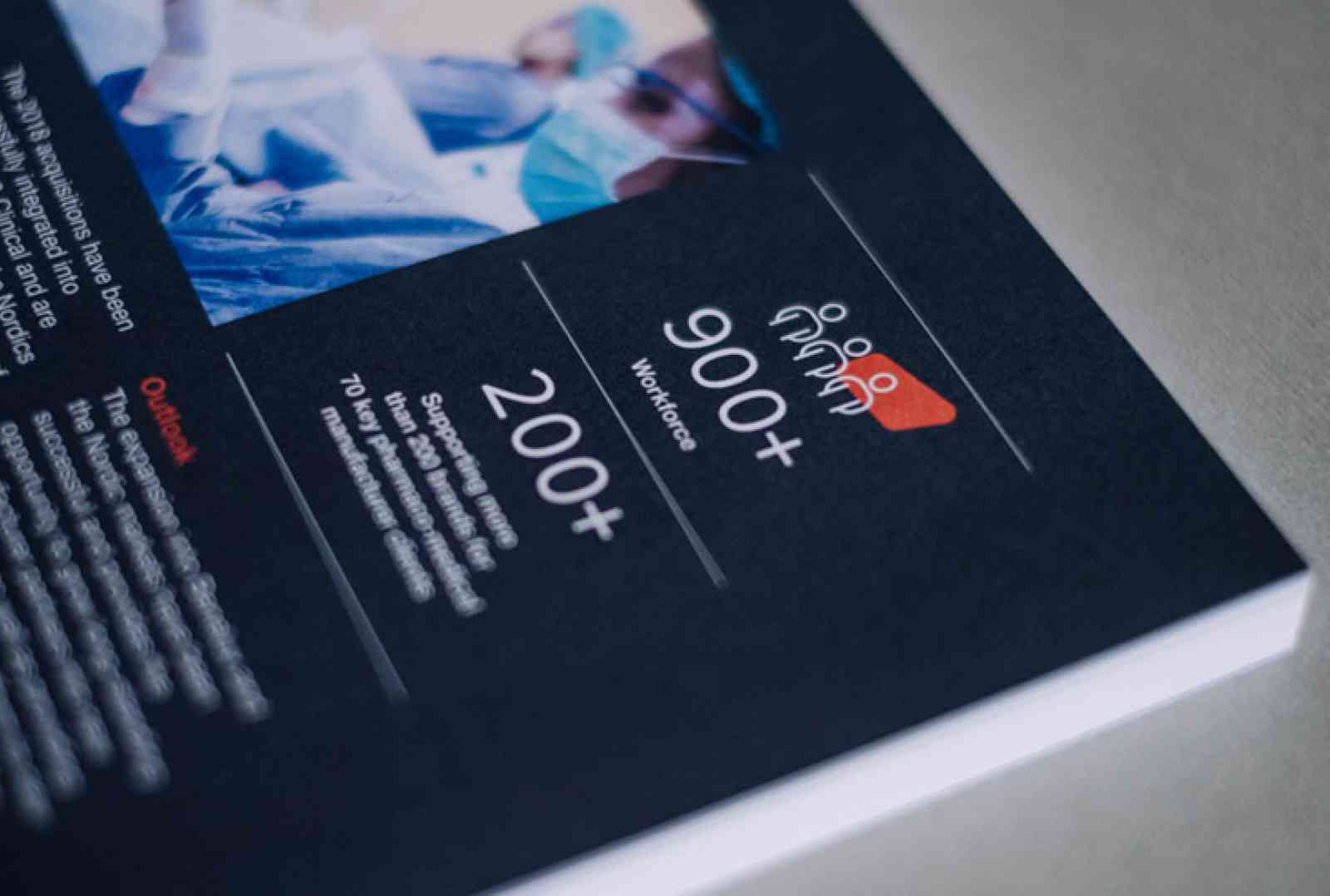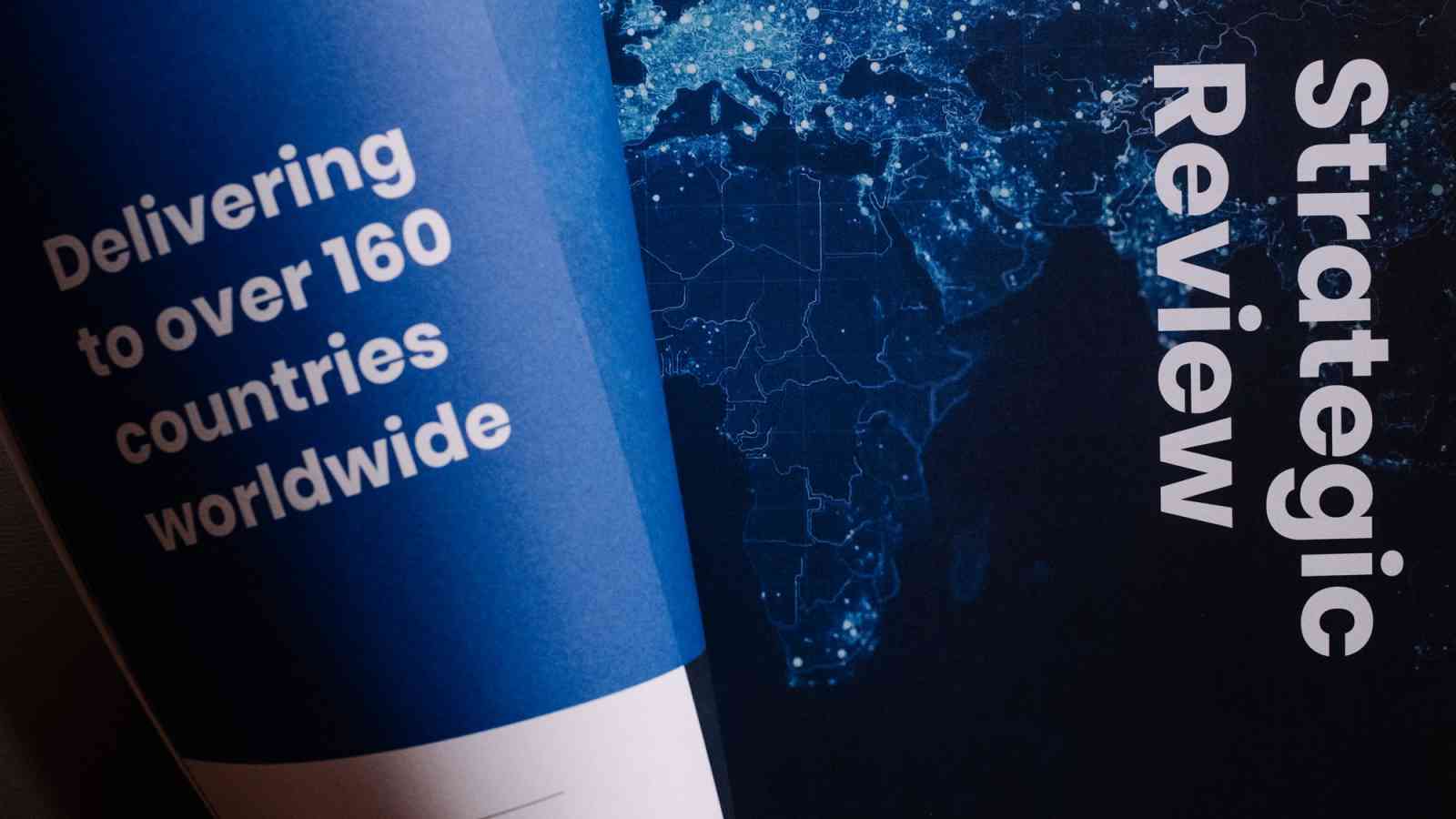 The Results
Uniphar's 2019 Annual Report comes at a significant moment for the organisation, reflecting their new status on the London Stock Exchange while looking to the future with confidence. We've delivered an Annual Report that echoes Uniphar's previous reports while that also stands proudly as a representative of a new chapter in the organisation's story. We're looking forward to seeing what's next for them.