Pizza under the stars.
Rathmullan House Hotel is a well-established, family-run, Georgian country house set on the shores of Lough Swilly in Donegal. Last year, in response to the impact Covid 19 had on the Tap Room, their pub and pizza restaurant, they opened an outdoor version on the Hotel's front lawn in a 'Big Top' style bohemian tent.

The Big Top became a popular destination leading to its revival this year with a few additions and improvements. A bespoke bar was added beside the tent with more pods for diners and additional offerings (hot drinks and ice cream) to make it an even more popular choice for locals and (at last!) tourists in the area. It was also given a name – Pavilion, which nodded to a slice of Rathmullan House's history (its dining room was known as the Pavilion in the '60s) and evoked a sense of fun and adventure


We were tasked with designing an identity for Pavilion (or Pavilion at Rathmullan House)that reflected the uniqueness of its location, the sense of playfulness that a big top suggests and the quality of food and beverages available. We started by looking in several directions - to the big top and beyond into the stars and down to the pizzas on Pavilion's customers' plates.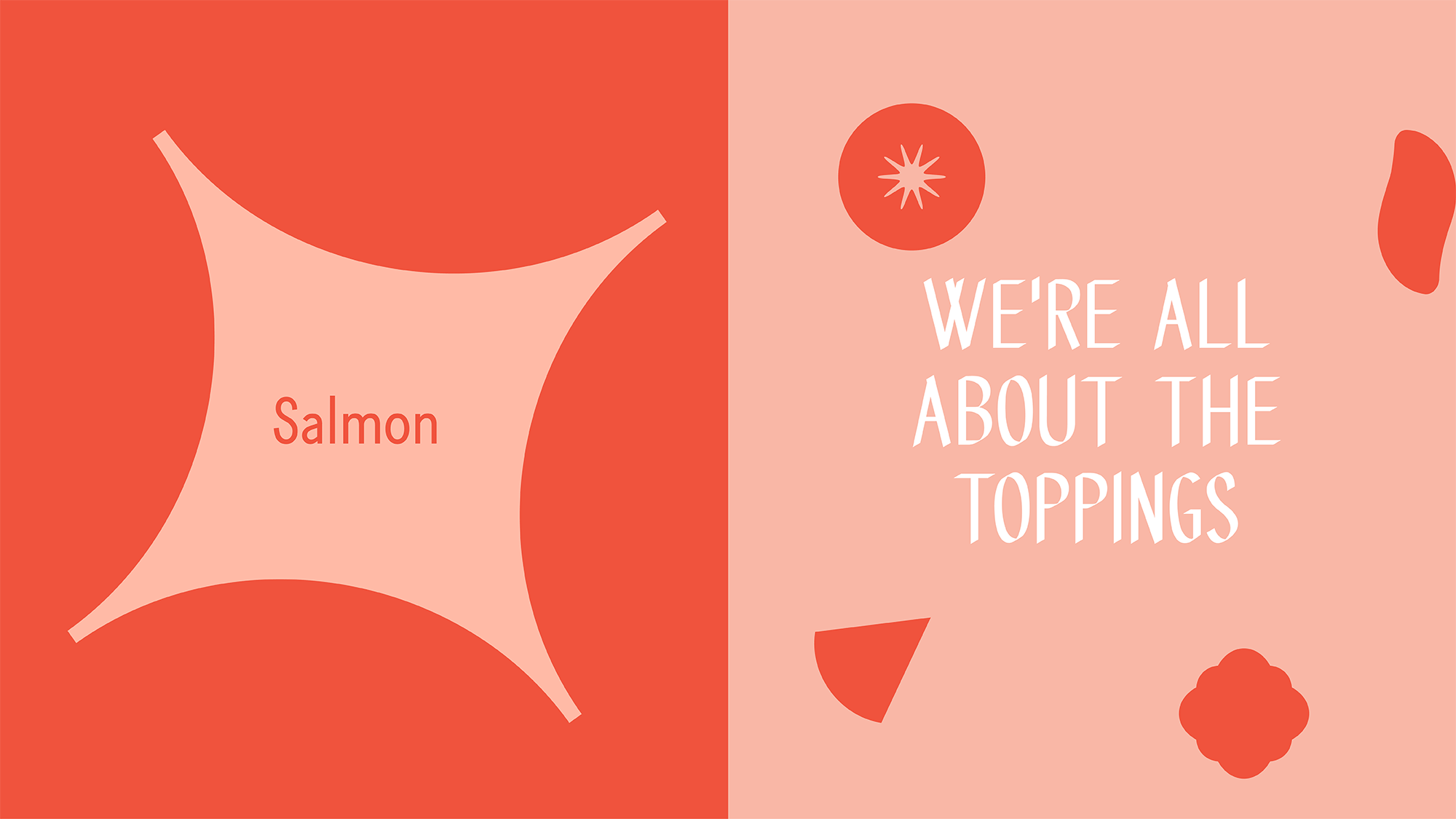 We drew upon several old photos from Rathmullan House and the surrounding area for Pavilion's colour palette, while the many abstract shapes and colours of a pizza's ingredients also made their way into the mix. The Big Top itself was an inspiration too with the shape of a tent informing the logo's lettering. Elsewhere there's a nod to the stars above in the tittles within the word Pavilion.



We went to Red Dog as we wanted something really fresh for our new offering at Rathmullan House - the hotel itself is quite iconic and has a certain tone, so we wanted to ensure that it was not damaged but that Pavilion could reach a wider, younger audience. Their first task was to devise a name, and they gave us loads of options. Pavilion won through! The logo design and accompanying visual branding is really spot on - we love it, and thankfully so do our customers.
Mary Wheeler, Owner Rathmullan House Hotel

We've used a graphic and playful representation of a pavilion (which also served as a representation of a generous pizza slice) in all of Pavilion's promotional materials, packaging and social media. The abstract shapes from the ingredients also come into play here along with copy lines like 'Where Kneads Mutz' and "All About the Toppings', all of which serve to support the light-hearted nature of Pavilion's setting and the experience its customers have when they visit.