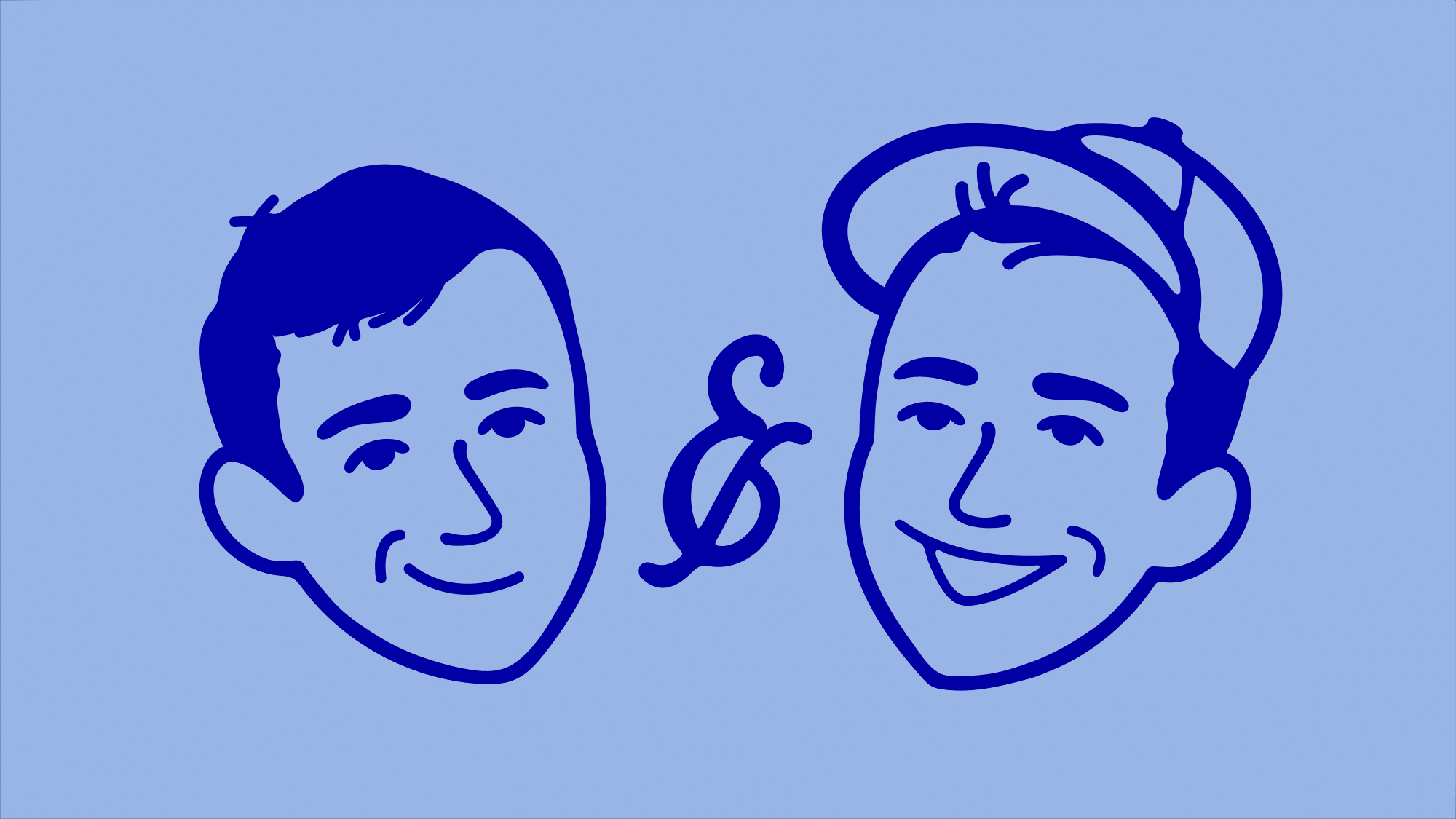 It's all good at Tank & Skinny's.
Tank & Skinny's is an established, family-run café business in 4 locations in the North West – Letterkenny, Buncrana, Muff and Limavady. Brothers Ed and Shane Doherty have created a welcoming experience and offer friendly service and excellent quality food. It's a relaxed, family-friendly atmosphere – Café culture at its best! Ed and Shane started their first venture in 2010 and felt that it was time to take a breath, review the brand and improve it visually.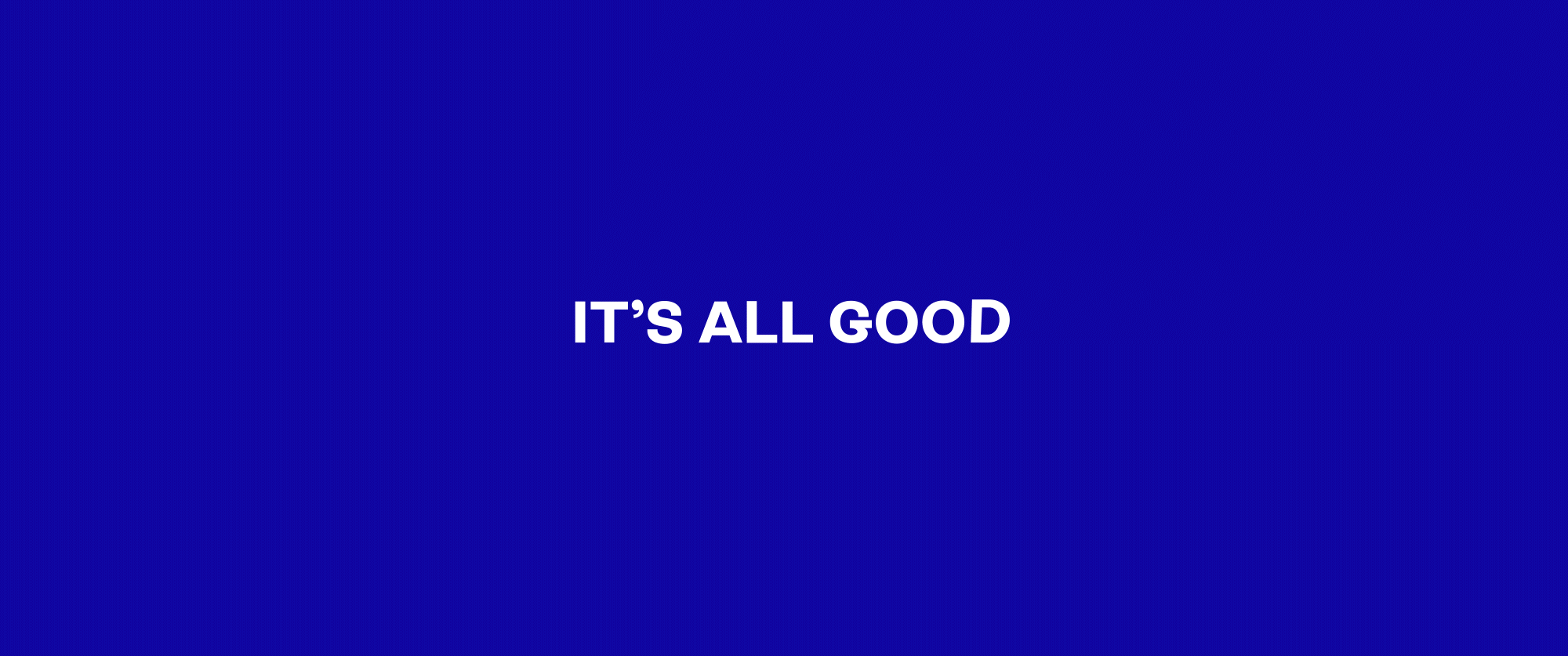 Across all their shops and on their social media pages, Tank & Skinny's brand personality is honest, authentic, friendly, accessible and non-pretentious. This applies to the name itself, which was Ed and Shane's nicknames when they were kids. So we set out to introduce more of that authentic and friendly personality to the visual brand, firstly with the logo and then with a broader graphic language.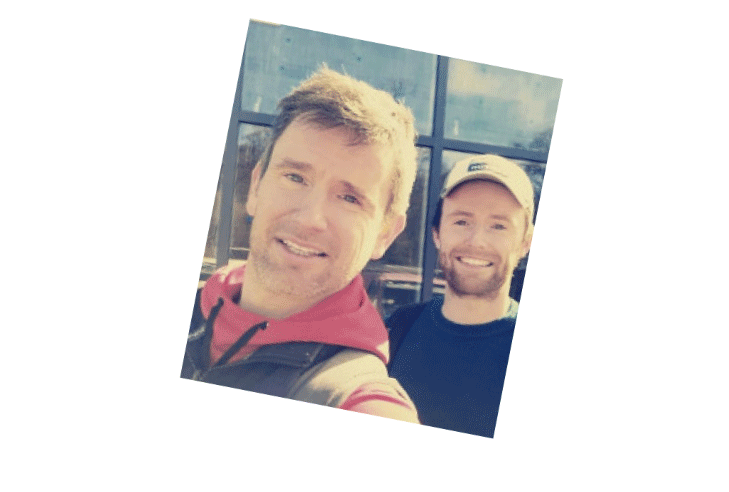 Tank & Skinny's already had a monogram in their original brand and were keen to keep one – so we created a new monogram representing the new identity. We also created a unique illustration representing the two brothers that adds a friendly face to the brand. This illustration can be used in a flexible and dynamic way along with the other brand assets to keep everything playful, fresh and full of personality. Finally, we added the tagline 'IT'S ALL GOOD' and typeset it in a friendly configuration to add to the overall cheerful personality of the brand. The identity's colour palette is anchored by a punchy reflex blue, with a limited supporting palette of powder blue, dusty pink, lemon and light grey.


We used an accessible sans-serif family with a human touch and plenty of quirks of its own to carry the sense of friendliness through to the typography. We additionally created a simple dot pattern that can be introduced at different scales to use as part of the visual language system.

Once the visual language was approved, we combined the different elements on a suite of materials, including coffee cups, food packaging, napkins, menus, uniforms, and signage. We also produced assets and avatars for their social media accounts and helped them to streamline their social presence ahead of the opening of the fourth Tank & Skinny's location in Limavady.




When we decided to open our fourth location for Tank & Skinny's we felt the time was right to re-assess our visual brand and make it fit for purpose for our planned growth.

We never thought in a million years that we would love a logo that featured ourselves….we love the colour palette, the fun and vibrancy of the whole look & feel - Red Dog totally hit the nail on the head and were great craic to work with. On a serious note, their attention to detail, responsiveness and ability to advise across so many areas was incredible.
Ed Doherty (Skinny!), Founder, Tank & Skinny's