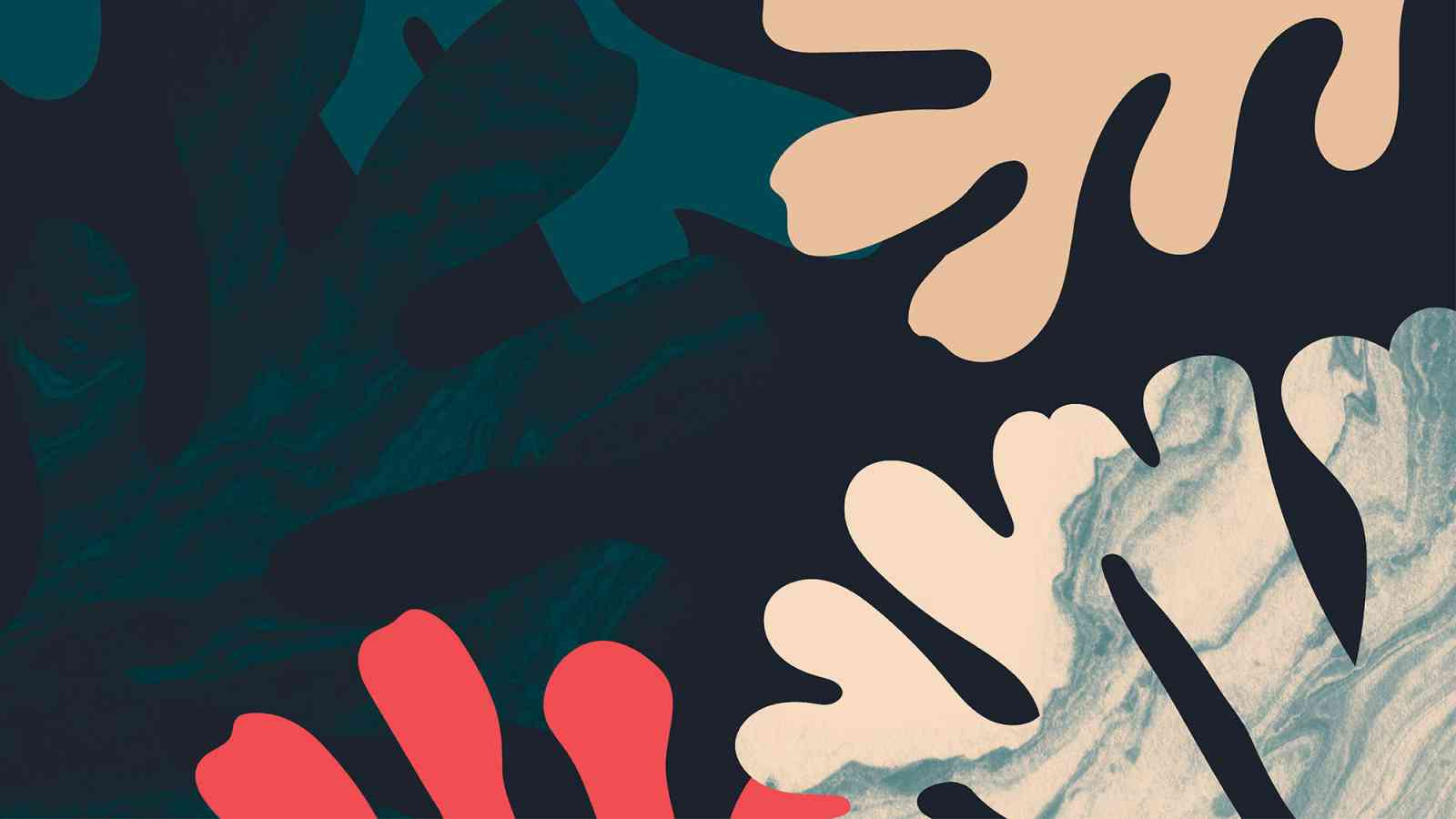 Cooking up a delicious new visual language.
A fine-dining French restaurant in Monkstown, Co. Dublin, Conor Kavanagh and Executive Chef, Temple Garner, of Bresson briefed us to design a logo and visual language for their new eatery.

The Approach
The name Bresson comes from one of the clients' many French inspirations, photographer Henri Cartier Bresson. Famous for interrupting formality with spontaneity, this is something Conor and Temple are bringing to French cuisine. We thought, what if we could bring a flavour of this to the Bresson identity?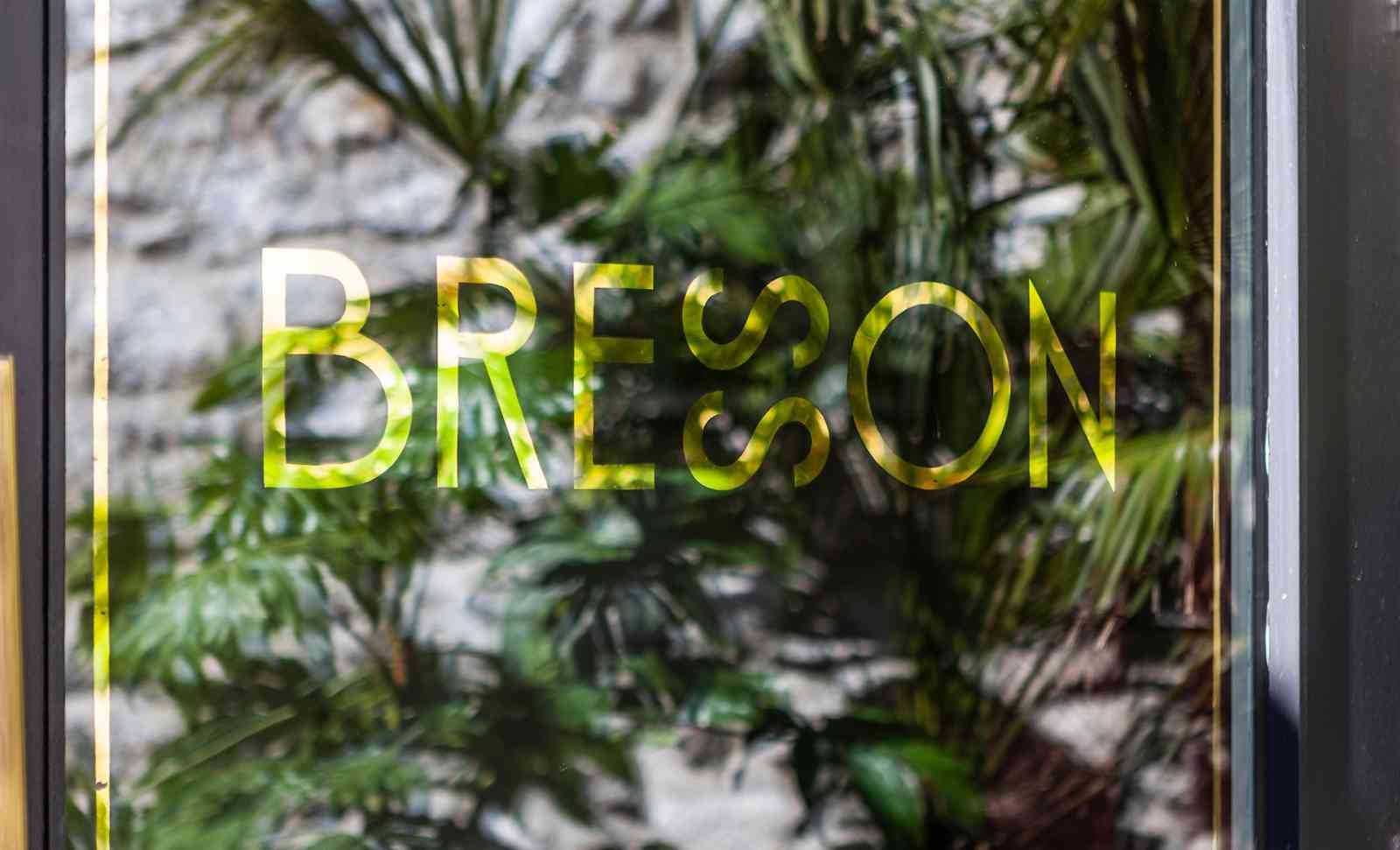 The Execution
Inspired by French art, design and typography from the 1930s to the 1950s, we crafted a logotype rooted in the classical, but which has a contemporary style and elegance. Given Bresson's closeness to the sea and the locally-sourced produce the restaurant offers, the visual language we developed was inspired by seaweed harvested at Seapoint in Monkstown. Yep, that's not a fisherman slipping on rocks in the accompanying photo – it's a member of our design team gathering that inspirational seaweed. See? Always pushing further (and almost falling in).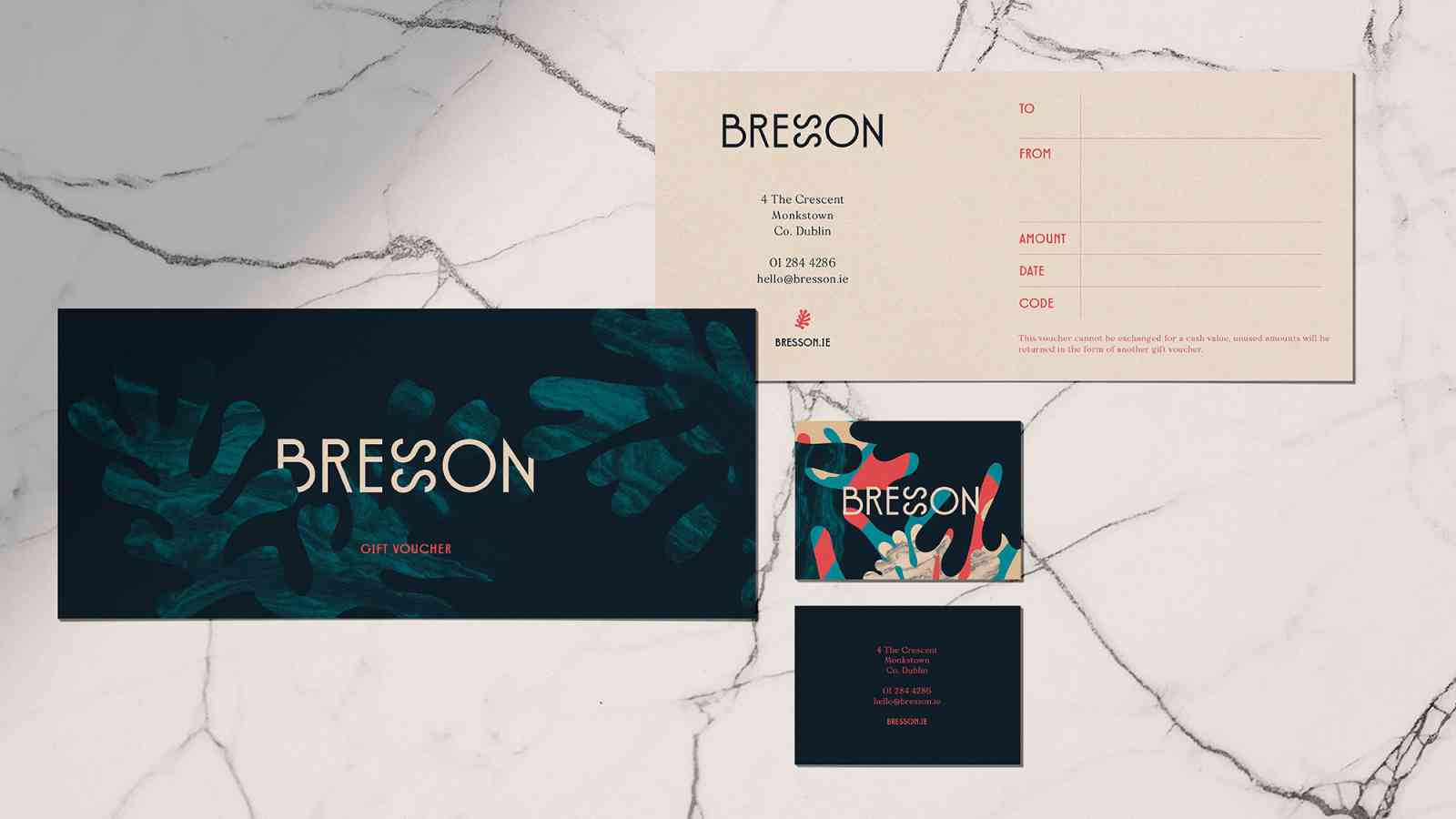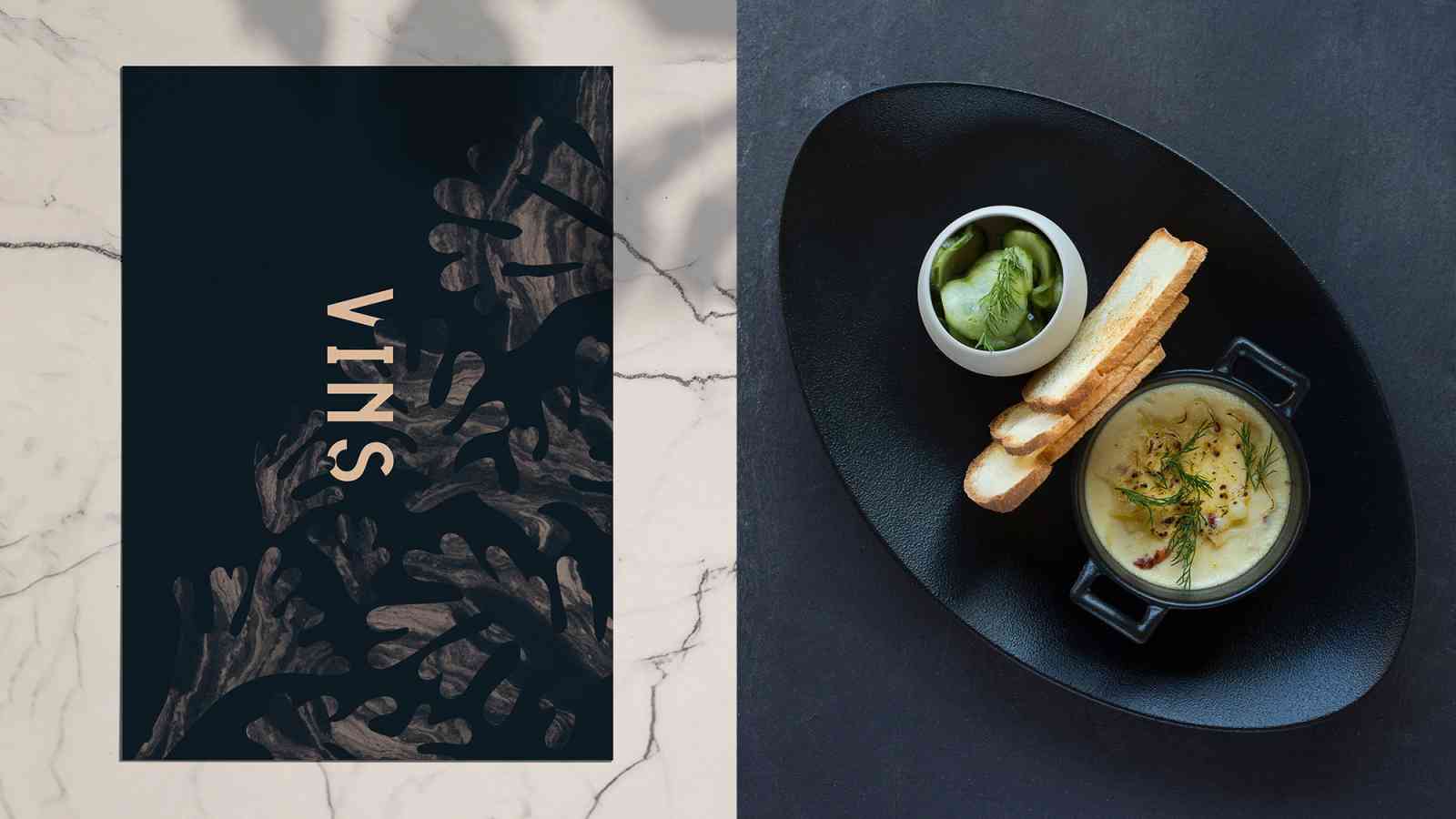 The Result
In the beautiful colour palette, we have pulled all of the new brand assets together into an identity we hope will be relevant for many years, and many meals served at Bresson, to come.